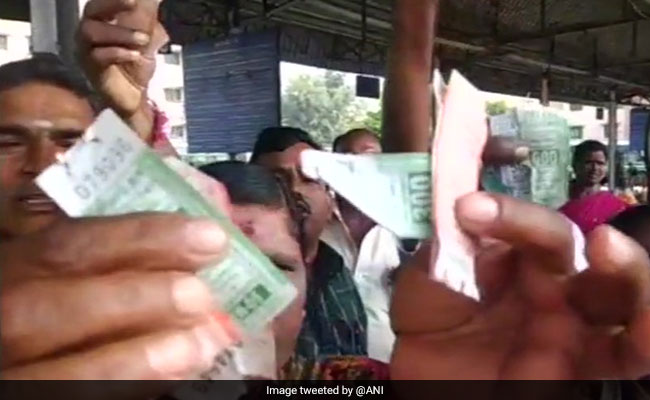 Chennai:
Protests against the recent bus fare hike announced by Tamil Nadu government spread across the state Sunday, with members of the public and some political parties staging demonstrations at various cities.
Protest demonstrations were held in suburbs of Dindigul and in Thanjavur by locals, who blocked roads and demanded that the government immediately withdraw the hike.
In Chennai, DYFI activists staged protests.
The members of the public, comprising mainly daily wage earners, said the new fare implemented from Saturday took away a chunk of their meagre income.
Similar protests were held in other places like Chengam in Tiruvannamalai and Kulithalai in Karur district.
Protest demonstrations were held by CPI (M) and CPI in suburban Madurai and Thanjavur.
In several bus routes, passengers entered into arguments with conductors, who had a tough time convincing them about the new fare structure.
Near Ullundurpet in Villupuram district, passengers of a local bus refused to buy tickets as per the new fare structure and halted the bus, following which officials intervened to pacify them.
On Saturday too, members of the public had staged protests in some towns.
The bus fare hike has drawn flak from political parties, including the main opposition DMK, which has accused the government of being 'sadistic' and giving a 'thunderbolt' to the people.
PMK and DMK have announced protest demonstrations on January 25 and 27 against the hike, while CPI(M) has said they would stage protest demonstration on January 22.