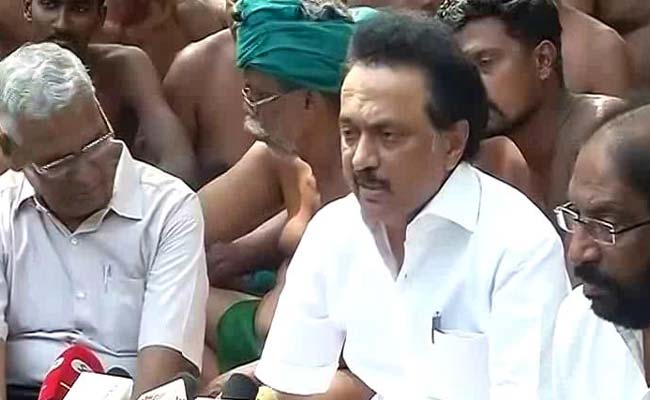 Chennai:
Prime Minister Narendra Modi during his visit to Sri Lanka later this month should secure the release of five Tamil Nadu fishermen arrested by Lankan Navy and 134 boats seized, DMK working president MK Stalin said today.
Referring to the recent arrest of five fishermen of Ramanathapuram and assault of four Nagapattinam fishermen, allegedly by Sri Lankan Navy personnel, he said the state's fisherfolk who put to sea to eke out their livelihood were living in fright.
Citing the recent incidents, Mr Stalin, who is the Leader of the Opposition in the Assembly, said the arrest and assault of the state fishermen and impounding of their boats were continuing at the hands of Sri Lankan Navy.
During his visit to Sri Lanka between May 12 and 14, PM Modi should take up the fishermen's issue and secure release of the five fishermen and 134 boats seized, considering their livelihood, Mr Stalin said.
He hit out at the K Palaniswami regime for stopping with writing only letters to the Centre on the issue.