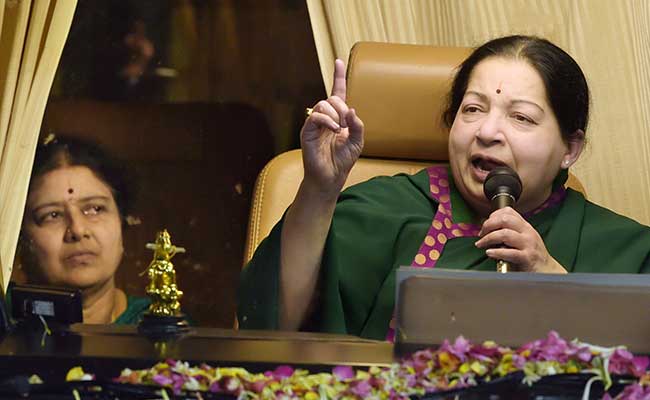 Chennai:
Tamil Nadu Chief Minister J. Jayalalithaa today announced distribution of Amma mobile phones to trainers of women's self-help groups.
Making this announcement in the state assembly, Jayalalithaa said in the first phase, 20,000 mobile phones at an outlay of Rs.15 crore would be distributed.
She said the women's self-help group trainers have to keep records of membership subscription, savings, loans and recoveries.
Jayalalithaa said a software in Tamil will be developed enabling to record the above data and a computerised mobile phone will be distributed to the women's self-help group trainers.
The Amma mobile phone scheme is the latest of the several Amma branded schemes implemented in the state like Amma cement, Amma mineral water, Amma canteen and others.