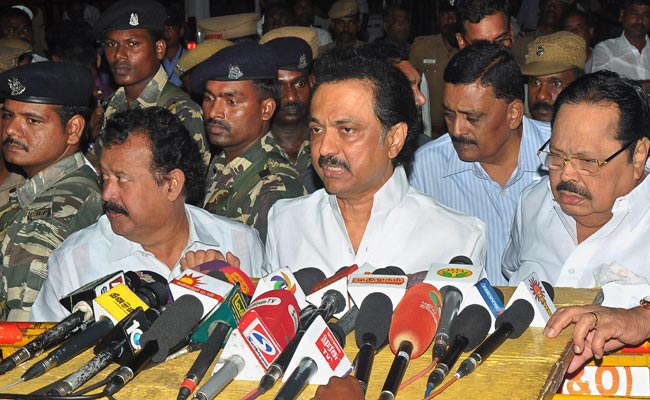 Erode, Tamil Nadu:
DMK leader MK Stalin today urged the Tamil Nadu government to take adequate steps to prevent suicides by farmers, affected by crop failure, in the state.
"Several farmers in Tamil Nadu are committing suicide owing to crop failure. Hence, the state government should take steps to prevent the suicides and also provide necessary water to save the standing crops," Mr Stalin told reporters after visiting the houses of two farmers, who recently committed suicide in Kodumudi in the district.
He visited the houses of the deceased and handed over Rs one lakh cheque to each of the families.
The DMK leader also appealed to the farmers not to take the extreme step and instead make a representation to the government on their plight.
A few days back, two farmers, KP Ramalingam and Muthusamy had allegedly committed suicide by consuming pesticide, after their turmeric crop withered for want of water in the Kalingarayan canal ayacut area.