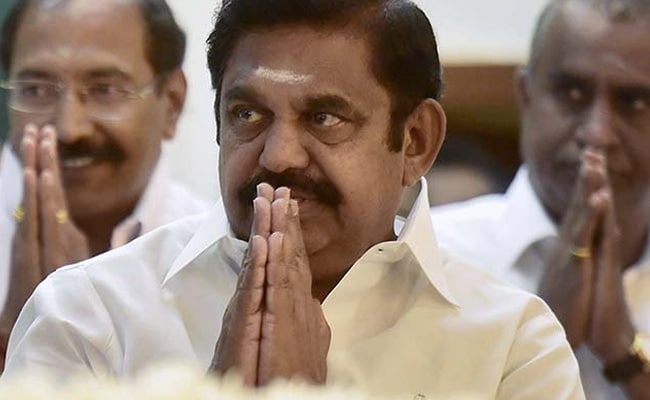 Chennai:
The vigilance agency in Tamil Nadu on Tuesday informed the Madras High Court that no cognisable offence had been made out against Chief Minister K Palaniswami in a complaint filed by opposition DMK alleging corruption in award of road contracts.
State Advocate General (AG) Vijay Narayan made the submission on behalf of the Directorate of Vigilance and Anti-Corruption (DVAC) before Justice A D Jagadish Chandira, who later reserved his order on a petition by the DMK over the issue.
The DMK, represented by its organising secretary R S Bharathi, MP, has alleged irregularities and corruption in award of road contracts. It has accused Palaniswami of abusing his power and allotting projects worth Rs 3,500 crore to his relatives and 'benamis'.
Originally, the petitioner wanted the court to direct the DVAC to conduct a preliminary inquiry and register an FIR on its complaint submitted in June this year.
Later, he had moved an additional plea seeking transfer of the probe to an independent investigating team saying the DVAC was technically under the chief minister.
The court had on September 12 directed the DVAC to file a report on the day-to-day preliminary investigation conducted by it against Palaniswami on the complaint.
During the hearing Tuesday, senior counsel N R Elango, appearing for the petitioner, said the party had lost confidence in DVAC as the agency had been "supporting" the chief minister all along.
Refuting the charge, the AG said the DVAC conducted a preliminary inquiry as per the procedures laid down and its findings had been forwarded to the Vigilance Commissioner.
Responding to a query by the judge, he said the highways department came under the Chief Minister while the DVAC was an independent authority under the administration of Vigilance Commissioner, who is a senior IAS officer in the cadre of Additional Chief Secretary.