Rameswaram, Tamil Nadu:
Superstar Kamal Haasan's hectic Wednesday morning, as he set off from Tamil Nadu's Rameswaram to formally begin his political career, included some strategic name-dropping. Delhi Chief Minister Arvind Kejriwal was joining him for the launch of his new party in Madurai, he said, and Andhra Pradesh Chief Minister Chandrababu Naidu had phoned last night to say he is a fan and would have loved to attend but was unable to.
It was an RSVP to an invitation for
today's launch
, said Kamal Haasan, stating that he has much admiration for Mr Naidu, whose ties with ally BJP are currently strained over what he calls grossly insufficient allocation for Andhra Pradesh in the Union Budget. "Kejriwal is coming. Some others will be trying to come. Chandrababu Naidu called me last night. You keep asking me what my political inclinations are, I asked Chandrababu Naidu. He told me not to worry about that, the people's word will be the political inclination," the veteran Tamil actor told reporters after meeting fishermen in Rameswaram.
"I will take only the good from different political ideologies," he added.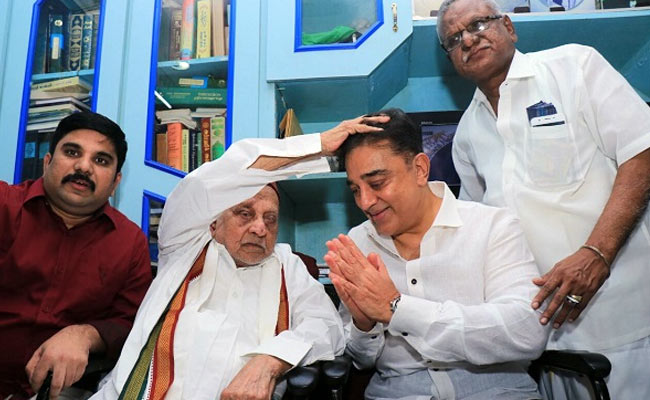 As he gathers new political friends, Kamal Haasan has also signalled who he will not befriend. Tamil Nadu's ruling AIADMK for one; he called the party "bad" yesterday explaining why he had not met any AIADMK leader ahead of his political plunge. He met DMK chief M Karunanidhi, DMDK's Vijayakanth and also Tamil Nadu's other superstar now poised for a political career, Rajinikanth. The actor, who has repeatedly
distanced himself from "saffron"
, has not met any leaders of the BJP either.
Kamal Haasan, 62, is travelling today from Rameswaram, the hometown of his hero former President APJ Abdul Kalam, to Madurai, 170 km away, where he will unveil the name, flag and ideology of his new party at a public meeting in Madurai at around 8 tonight. Delhi Chief Minister and Aam Aadmi Party chief
Arvind Kejriwal is the chief guest
.
At Dr Kalam's home this morning, Kamal Haasan chatted with the former president's nonagenarian brother Mohammed Muthumeera Lebbai Maraikkayar and other relatives. He also tweeted about the visit.
Greatness can come from simple beginnings. Actually it will come only from simplicity. Glad to start my journey from a great man's simple abode. #maiam

— Kamal Haasan (@ikamalhaasan) February 21, 2018
The actor dropped his plans to visit Dr Kalam's school reportedly after being
denied permission by the local administration
. He later met the fishermen in Rameswaram and then addressed reporters. The actor will will travel through Manamadurai, his hometown Paramakudi and Ramanathapuram, addressing public meetings, before the grand launch in Madurai.
In parts of Rameswaram, his supporters shouted slogans of "
Hail Varungala Muthalvere
" (future chief minister)". Kamal Haasan has already released an anthem, "
Nalai Namathe
(Tomorrow is ours)".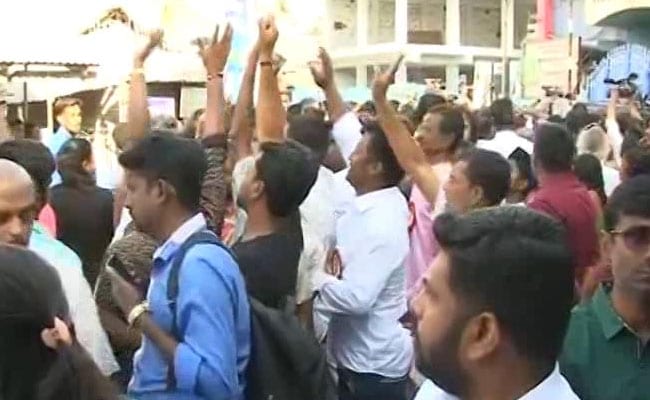 The choice of Madurai is significant; it is the political capital of Tamil Nadu and has a sizeable presence of Thevars, a politically significant community that has often featured in Kamal Haasan's films. Importantly for the actor, Madurai is also the town where his icon Mahatma Gandhi adopted the loin cloth.
In Madurai and all along the route from Rameswaram to the temple town, there are posters that depict Mr Haasan in different political roles in which his fans and supporters would like to see him. Some posters show Kamal Haasan as a second Dr Kalam, with the legend - "Kamal is a second Kalam."