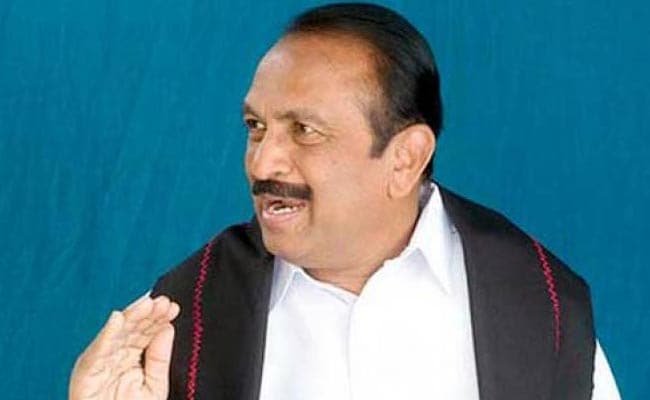 Chennai:
MDMK founder Vaiko today urged Election Commission of India, which has deferred polling in Aravakurichi in Tamil Nadu, to hold polls before the counting date of May 19 for the other 233 Assembly segments, saying the outcome could influence the voters there.
Mr Vaiko, also coordinator of People's Welfare Front which has aligned with DMDK and Tamil Maanila Congress, had written to Election Commission saying even if the alliance led by him won the polls, it would influence the voters of Aravakurichi, which he said "is against the basics of democracy."
He said the voters will tend to vote for the party which would get majority at the end of counting on May 19.
"I, therefore, urge the EC to hold polling in Aravakurichi on May 18, ahead of counting of votes," he said.
Noting that the electoral process in Aravakurichi Assembly constituency in Karur district were "seriously vitiated" due to unlawful activities of candidates and political parties by "bribing" voters, the Election Commission had on Saturday decided to defer the polls there.
Using its power under Article 324 of the Constitution, the Election Commission said in its order that the election in the constituency will be held on May 23 instead of May 16, and the counting of votes will be taken up on May 25.