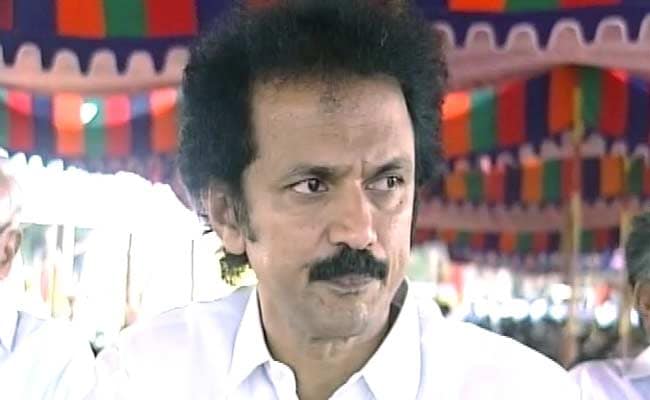 Chennai:
DMK top leader and son of party chief Karunanidhi, MK Stalin will attend the swearing-in ceremony of Nitish Kumar as Bihar Chief Minister on November 20.
"Though I would very much like to attend the function at Patna and personally congratulate you and your Council of Ministers, I am sorry that I am unable to move out of Chennai," Karunanidhi said in a letter to Nitish Kumar.
The Bihar Chief Minister has invited Karunanidhi for the swearing-in function.
The DMK chief said his wife, Dayalu Ammal, was admitted to the Apollo Hospital in Chennai. "She is in the I.C.U, therefore, I am deputing my son, M K Stalin, Treasurer of the DMK and former Deputy Chief Minister of Tamil Nadu to attend the swearing-in at Patna, on my behalf," he said.
Terming the swearing-in ceremony "really a great and historic occasion," he said the victory of the grand alliance in Bihar, is "very remarkable and this will be reverberating in the democratic history of India."
He said the grand alliance Nitish Kumar had formed in partnership with RJD and Congress "has proved to be a very formidable" force.
"The timely and practical approach and strategy adopted by Laluji has won the whole-hearted appreciation of one and all," he added.
"I convey my good wishes to you and to your Council of Ministers. I wish you all a happy and satisfying tenure, dedicated fully to the welfare and advancement of the great people of Bihar State."