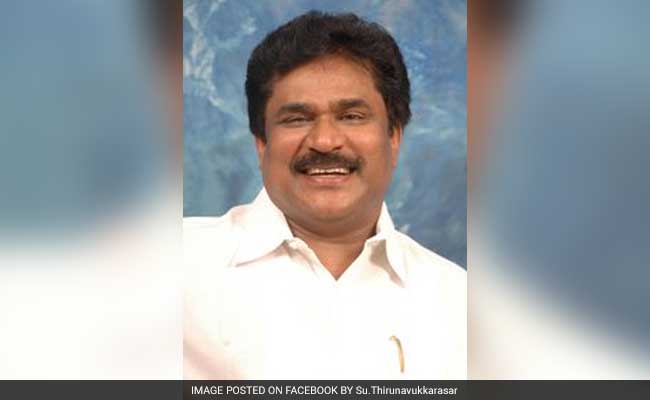 New Delhi:
Congress today appointed former union minister Su Thirunavukkarasar as president of its Tamil Nadu unit.
"Congress President Sonia Gandhi approved the name of Su Thirunavukkarasar as President of the Tamil Nadu Pradesh Congress Committee with immediate effect," a statement from AICC general secretary Janardan Dwivedi said.
Mr Thirunavukkarasar was AICC secretary in-charge of Telangana before his announcement as the new face to lead the party in Tamil Nadu.
A former BJP Secretary and Rajya Sabha member, Mr Thirunavukkarasar was former union minister of state in the NDA regime, but quit the party to join the Congress in November 2009.
His appointment came after former TNCC chief E V K S Elangovan, who took charge of the party in Tamil Nadu in late 2014, resigned in June in the wake of the party's drubbing in the state's assembly polls.
He earlier served as Deputy Speaker of the Tamil Nadu Legislative Assembly from 1977 to 1980 and as a minister in the M G Ramachandran Cabinet from 1980 to 1987. He was also a former Lok Sabha member and a six-time MLA.