Highlights
Police trying to evacuate thousand from Chennai shoreline
Protestors say won't go, reports of smoke and fire at police station
Protestors say they want Jallikattu to be safe from legal challenges
Chennai:
The nearly week-long protest of thousands at Chennai's Marina Beach was remarkable not just because of its monumental scale - very often, the head count touched 15,000, according to the police - but also because of the determination of its young leaders to keep it apolitical and peaceful.
That changed his morning, with some
policemen complaining of being attacked with stones
as they tried to disperse the crowd which wants Jallikattu, the bull-taming sport, to be made legal again. Huge clouds of smoke were seen at a police station near the beach where vehicles were set on fire, according to some reports.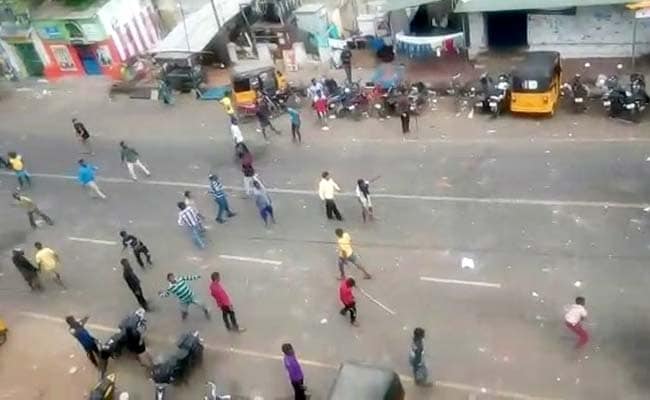 The police says that it needs to reclaim the shoreline for security reasons especially ahead of Republic Day. Initially, the demonstrators said they would not vacate till Jallikattu is safe from legal challenges, but by 3 pm, student leaders said that they had called off the sit-in and that those still present on the beach were not students.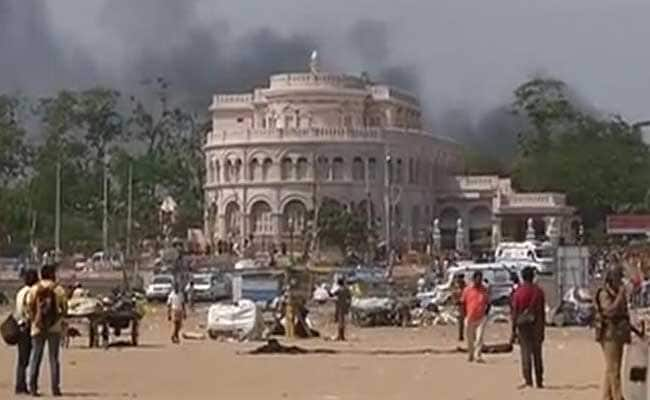 It was an exacting task for the police to reclaim the area. Nearly 5,000 protestors were removed early this morning, but hundreds more arrived, some of them from fishing villages in the area. The police warned that the crowd had been infiltrated by people determined to disrupt the peace. However, the police was also criticised for allegedly using batons or lathis. Actor
Kamal Haasan
tweeted, "This is a mistake. Aggressive police action on students passive resistance will not bear good results."
The Tamil Nadu government issued an executive order Saturday allowing Jallikattu contests to take place. The order circumvents a 2014 verdict by the Supreme Court that banned the sport on grounds of animal cruelty. The order will last six months and can be appealed in court by animal rights groups. So Tamil Nadu legislators will push this evening to exempt Jallikattu and bulls from laws on the prevention of cruelty to animals. The new proposal will allow the government to frame the rules for holding Jallikattu as a culturally important event.
Jallikattu, performed during the four-day 'Pongal' or winter harvest festival, is hugely popular in Tamil Nadu. It involves releasing a bull into a crowd of people who attempt to grab it and ride it. Animal rights activists say that the sport is extremely cruel to the animals who often have chili powder rubbed into their eyes and have their tails broken as crowds try to grab them.
The ban has evoked intense emotions, with Tamil actors and sports stars joining the locals in demanding that the sport be restored as a symbol of Tamil culture.
The sport was performed in some districts of Tamil Nadu
on Sunday but protests in Madurai district blocked state Chief Minister O Panneerselvam from inaugurating the games in the area.
Alanganallur village in Madurai district is one of the main areas for the sport. Angry villagers blocked the roads to the bull arena, forcing the chief minister to return to Chennai.