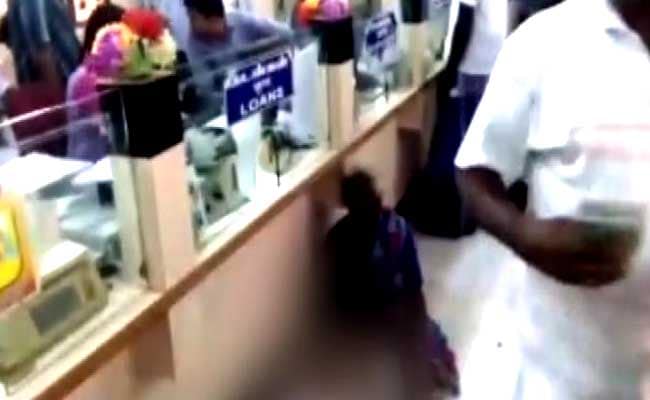 Papanasam, Tamil Nadu:
A 70-year-old man died inside a bank in Tamil Nadu's Thanjavur district while waiting to withdraw Rs 4,000.
Reports said that while Mr Subramanian lay collapsed on his wife's lap, no one came to help him. Some even took pictures of the tragedy. A video shows banking activity went on unperturbed while Mr Subramanian lay dead. "They say they are on their way, they haven't come yet," his wife is heard saying.
Police said Mr Subramanian felt giddy and collapsed while waiting for his turn with a filled form at the Indian Bank branch in Papanasam town. "We have not registered any case as there was no complaint. An ambulance rushed, but he was already dead," a police officer said.
"Subramanian had Rs 17,000 in his account. His son had died. He has three daughters," said Guru Nathan, a local leader.
There have been reports of several deaths across the country of people who have been standing in long queues at banks and ATMs to either withdraw cash or exchange banned notes of Rs 500 and Rs 1000. ATMs disburse only a maximum of Rs 2,000 per day.
Though savings bank account holders can withdraw a maximum of Rs 24,000 a week, banks in rural areas largely disburse only a maximum of Rs 4,000 a day.
While people have largely welcomed the Centre's move to withdraw higher denomination notes in order to crackdown on black money, some have slammed the government citing the shortage of lower currency notes in circulation after the notes ban was announced last month.