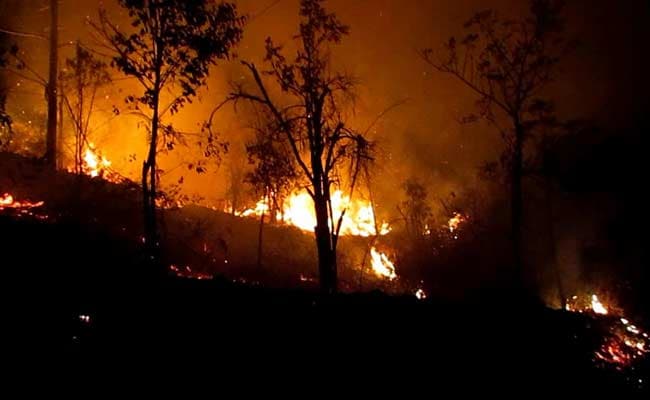 Chennai:
One person has been arrested for allegedly setting fire in the forest area around the popular Kodaikanal hills in Tamil Nadu's Dindigul district.
Over the last few days, fires were reported from grasslands and trees in at least three forest pockets in the Palani hills, particularly near Vadakavunji and Perumalmalai.
"The fire is under control now. We are interrogating the arrested person", said Murugan, the District Forest Officer. More than a hundred forest personnel had been deployed to extinguish the fire.
Abbas, a tourist, said, "It's sad and dangerous. The government should do something."
Closer to the town is another fire at a dump yard in Shenbaganur.
Many say the smoke from the dump yard has led to a cloud of smoke in the air causing discomfort to residents and tourists.