Srinagar:
Asia's largest tulip garden has opened for tourists in Jammu and Kashmir's Srinagar. It is a spectrum of colours featuring thousands of tulips, which have blossomed in the lap of Zabarwan hills along the banks of Dal lake.
Other than the 46 varieties of 1.5 million tulips, many other species of flowers - hyacinths, daffodils and ranunculus - have been added this year to bring more variety in the garden.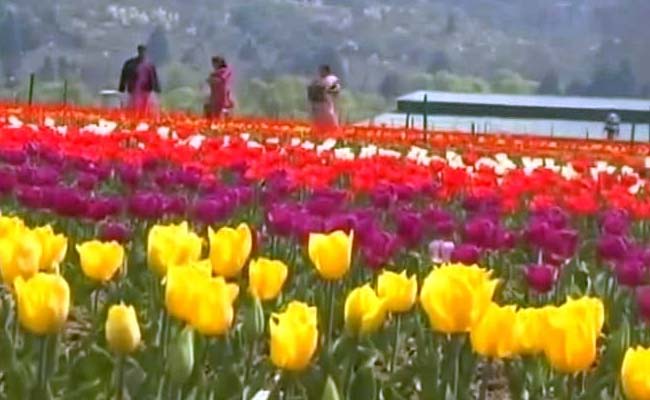 "Tulip is novelty," said Javed Masood, the custodian of the famous tulip garden in Srinagar, to NDTV. He added that Kashmir valley's climate is best suited for the growth of this flower.
"The climatic conditions is most conducive for tulips. The conditions for tulips are best suited for Kashmir," he said.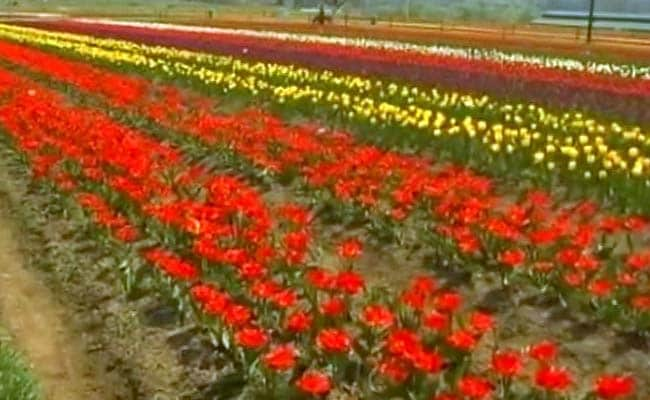 The Kashmir valley witnessed a massive decline in the number of tourists last year due to the unrest. Nearly one-and-a-half lakh tourists visited the garden then.
However, the number of tourists is expected to grow this year. Visitors to the tulip garden are already impressed and delighted.
"I have never seen so many varieties and such beauty in my life," said Shweta Bhola from Rajasthan.