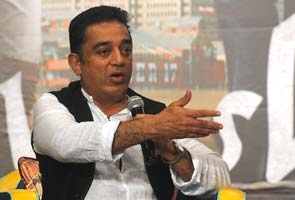 Chennai:
The Madras High Court is expected to decide today if the ban on Kamal Haasan's mega-budget thriller
Vishwaroopam
should be revoked.
The ban was imposed last week by the Tamil Nadu government after conferring with Muslim groups just days before the film's release on the grounds that its portrayal of Muslims is offensive.
Kamal Haasan has directed the 95-crore film which also stars him. In court today, his lawyer said the ban seems to be part of "a concerted effort to gag" the actor. He also said the ban is unconstitutional because the movie has been cleared by the country's censor board.
"The certification board's certificate is a scam, there is no application of mind," said the Attorney General, representing the government.
The judge hearing the case reviewed the film over the weekend. Yesterday, he advised Kamal Haasan to compromise with the government. Yesterday, reports emerged that the actor had rejected suggestions by government representatives to edit the film by an hour.
The actor has described the ban as "cultural terrorism" and had said, "Any neutral and patriotic Muslim will surely feel pride on seeing my film. It was designed for that purpose."
The controversy engulfing the film has impaired its release in other Southern states. In cities like Hyderabad, the film's screening in theatres has been punctuated with protests outside; in many cinemas, the screening of the film was aborted mid-way. (
Read: Now petition against screening of Vishwaroopam in Andhra Pradesh
)