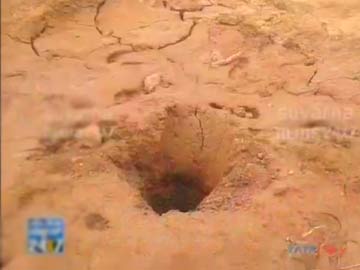 Bagalkot, Northern Karnataka:
A six-year-old boy fell into an open borewell in Sulikheri village in North Karnataka's Bagalkot district. The borewell had been dug 15 days ago on the farm owned by his family.
Thimmanna was with his father when he slipped and fell inside the open borewell.
"Efforts are on to rescue him," Bagalkot Deputy Commissioner P A Meghannavar told Press Trust of India.
Special rescue teams from Hatti Gold Mines have been sought by the district administration to expedite the efforts to rescue him, he said.
Oxygen is being supplied into the borewell to keep the boy alive, Meghannavar said. "We could hear the boy calling amma, amma (mother)," he told PTI.
District Incharge Minister S R Patil is also camping at the site, supervising the rescue operations.
On June 17, four-year-old Akshata had fallen into a borewell in Bijapur in North Karnataka while she was fleeing from a street dog. She was found dead by rescuers after a 50-hour-long rescue operation.