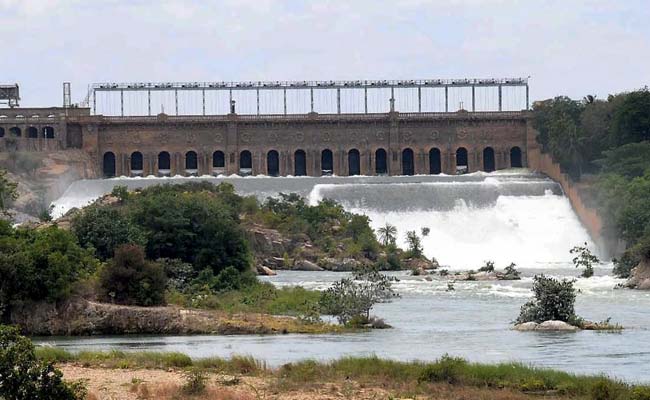 New Delhi:
Karnataka has been ordered by the Supreme Court to stop
defying its orders
and confirm, by tomorrow, if it has released water from the River Cauvery to neighbour Tamil Nadu.
Attempts by the Supreme Court to broker a truce in the seething dispute over the River Cauvery have been stonewalled so far - Karnataka continues to hold back the water it was ordered to share; the centre has also refused to create a new committee to examine the crisis, telling judges that parliament alone has the authority to create such an agency.
For all of last month, Tamil Nadu has sought more water from the River Cauvery for its farmers. After the Supreme Court ruled in its favour, Karnataka obliged reluctantly, inciting riots across the state including in the capital of Bengaluru. After that, Chief Minister Siddaramaiah has said that given that his own cities are nearly running dry, neighbour Tamil Nadu must wait till November for any more water.
That has not got down well with the Supreme Court which has chastised Karnataka for defying its orders, including at today's hearing. The judges were also taken aback by the centre stating that it cannot create the
Cauvery Water Management Board
, as ordered last week. "It was a mistake," the centre admitted to judges who pointed out that at the last hearing, the government had agreed to setting up the agency. Only parliament can authorise the board, said the government's lawyers.
Given that it was making no headway in its arbitration, the court had asked for the board to be constituted and for its members to visit Karnataka and Tamil Nadu to first-hand examine the problems that both states claim.
A tribunal created earlier by the Supreme Court had decided in 2007 on how River Cauvery water should be allocated, but the verdict has been challenged by all states involved.