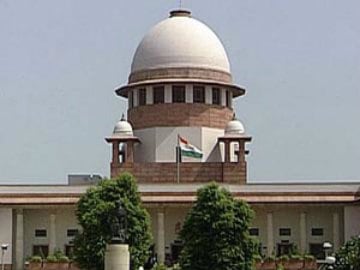 Thiruvananthapuram:
Retired Supreme Court and high court judges should take a two-year "quarantine period" from any posts barring that of a judicial inquiry commission, retired apex court judge K.T. Thomas said on Monday.
The statement comes after Congress leaders in Kerala have been discussing whether a former chief justice of India should be appointed the governor of a state.
This follows media reports that former Chief Justice of India (CJI) P. Sathasivam could succeed Sheila Dikshit, who quit last week as the state's governor.
However, there has been no official announcement of the new governor's name yet.
Justice Thomas, who retired in 2002 after serving on the apex court for six years, said there was no legal impediment for retired judges to take up posts, be it of a governor or other posts.
"But, in my firm opinion, there should be a quarantine period of two years because judicial posts are delicate ones," Thomas told IANS.
"People always look up to the judiciary and they should not have any doubt that a particular judge has favoured a particular government....a two-year period would be good enough," he said, pointing out that he did not take up a National Human Rights Commission offer after he retired.
He said he still has the letter of appointment sent by the then president and also the copy of his letter stating his inability to take up the post.
Justice Thomas was responding to state Congress president V.M. Sudheeran and state Home Minister Ramesh Chennithala after the media reports surfaced about Justice Sathasivam.
Both the senior Congress leaders said it was not apt for a CJI to take up the governor's post and it should be open to debate by all, including constitutional experts.
Sathasivam, 65, who hails from the neighbouring state of Tamil Nadu, was the 40th chief justice of India, holding office from July 2013 to April 2014.
Chief Minister Oommen Chandy Monday said as per convention, the central government gets in touch with the state ahead of appointing a governor. And so far nothing of that sort has happened, he added.