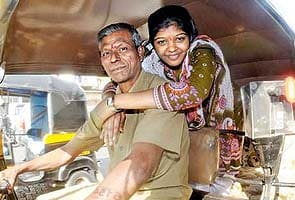 Chennai:
Political leaders in Tamil Nadu on Wednesday praised Prema, daughter of an auto-rickshaw driver, who topped the nationwide Chartered Accountant examinations, besides announcing awards for the girl.
Showering praises on Prema, Shipping Minister G K Vasan announced an award of Rs five lakh for her, noting that the girl's father Jayakumar, a native of Villupuram in Tamil Nadu migrated to Mumbai in search of a livelihood two decades ago.
"I personally feel that Prema's performance should set an example for others to study well," he said.
Mr Vasan said he had ordered the Ennore Port to release the amount from its Corporate Social Responsibility programme to the girl.
The minister said he had spoken to the girl's father and also congratulated Prema, who lives at Malad in Mumbai. Congratulating Prema, DMK president M Karunanidhi also announced a Rs one lakh award for her.