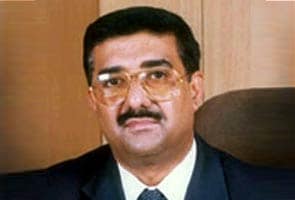 Hyderabad:
A local court on Thursday dismissed the bail petition of suspended Indian Administrative Services (IAS) officer BP Acharya, prime accused in the case pertaining to the alleged irregularities in Andhra Pradesh Induatrial Infrstructure Corporation (APIIC)-Emaar properties deal.
The special court for CBI cases agreed with the CBI lawyer that Mr Acharya may tamper with evidence if released.
The 1983-batch officer, who was the Andhra Pradesh Home Secretary when arrested by CBI on January 31, is in judicial custody.
The CBI had strongly opposed Mr Acharya's bail application and accused the Andhra Pradesh government of "intentionally" delaying sanction to prosecute him. It had also alleged that he himself was "influencing" some senior officials in the Secretariat.
But Mr Acharya's lawyer had contended that the charge sheet (in Emaar case) had already been filed and there was no question of tampering with evidence or threatening witnesses.
CBI has accused Mr Acharya, who was former CMD of APIIC, of entering into a criminal conspiracy with officials of realty firm Emaar Group and unknown public servants to cheat state- run APIIC in the joint Integrated Township Project at Gachibowli.