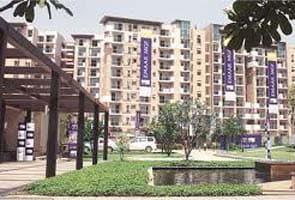 Hyderabad:
The Special Court for CBI cases on Thursday gave a green signal to Enforcement Directorate's (ED) application to access certified copies of the chargesheet filed by CBI in the Emaar scam and related documents of the case.
The ED had sought permission from the court for accessing copies of the chargesheet and other documents in connection with the controversial Emaar Hills Township Project case to enable it to conduct its investigation under the Prevention of Money Laundering Act (PMLA), a senior ED official said.
"We had approached the court seeking copies of CBI's chargesheet filed in the Emaar case and all other documents including statements of witnesses to carry forward our investigation under the PMLA Act," the ED official said.
The court allowed ED's request today and directed to issue it the copies of the chargesheet and related documents of Emaar case.
The CBI in its chargesheet filed on February 1 against suspended Indian Administrative Services (IAS) officer BP Acharya, who is the prime accused in the Emaar township scam and others which includes individuals and private companies, had charged them under relevant sections of Indian Penal Code (IPC) and Prevention of Corruption Act in the alleged irregularities in land transfer and sale of villas and apartments in the township project at Gachibowli here.
The CBI had earlier alleged that Andhra Pradesh Industrail Infrastructure Corporation (APIIC) was deprived of its legitimate revenue share to the tune of Rs 43.5 crore from the Integrated Township Project it developed jointly with Emaar Group at Gachibowli even as Emaar Properties and Emaar MGF obtained undue pecuniary gain of about Rs 167 crore.