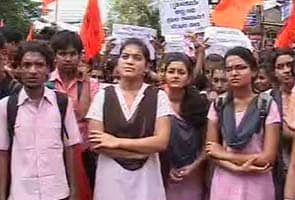 Manipal:
There will be changes in Manipal University after the attack on a young girl student who was only doing what thousands of others do - studying late in the library. A certain sense of safety is gone.
Anees, one of the foreign students at the University, told NDTV, "Now I don't go out when it is late....I used to go alone but not anymore."
The medical student who was raped last week was returning after a late-night study session at the university library when she was abducted by a group of men who later gang-raped her.
Many blame lack of hostel accommodation for the incident.
There is right now a shortfall of 2,500 hostel seats for the almost 18000-strong student community.
Dr H S Ballal, Prochancellor of Manipal University said, "The incident took place because the student was staying outside the campus. Police say we must install more CCTV and increase lighting. Right now we don't have enough hostel accommodation. We have a large security force of our own. The incident took place on a public road. We can't have much control over that because we can't retract movement of vehicles. We have installed CCTV cameras. There is proper lighting."
The public roads running through the campus are a security challenge - and there is a plan to set up barricades to monitor but not to restrict access at night.
But many students say they will not allow the attack to change their schedule. Gowri, a student, told NDTV, "I will not change my schedule...even though it was a shock...We need to study late in the library and the hostel is just across the road from the library."
Other things that won't change - the library being open till 11:30 pm or the hostel curfew time of midnight.