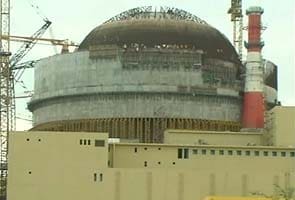 Chennai:
Work at the Kudankulam Nuclear Power Plant (KNPP) was not affected in the wake of a massive earthquake in Indonesia triggering fears of a tsunami, though the plant is "generally on alert," a top official said today.
"We received the alert from Indian National Centre for Ocean Information Services in Hyderabad and we are generally on alert. But our work is continuing," M Kasinath Balaji, Site Director, Kudankulam Nuclear Power Plant, told PTI.
He said the walls of KNPP are 7.5 m high and the plant itself is situated on a raised platform.
Work at the plant started recently after several months of protests by anti-nuclear activists stalling the commissioning of its first unit.