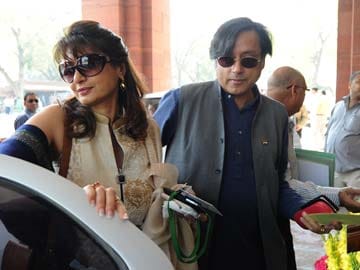 Thiruvananthapuram:
The CPI-M's Kerala State Secretariat has demanded that Union Minister Shashi Tharoor resign and face an "impartial" probe into the mysterious death of his wife Sunanda Pushkar.
Mr Tharoor should quit and face probe and if he was not ready to resign on his own, Prime Minister Manmohan Singh should ensure that he was removed from the Ministry and a just probe was held, CPI-M state secretariat, which met yesterday, said in a release.
Instead of taking Mr Tharoor, elected to Lok Sabha from Thiruvananthapuram constituency, into custody, investigation was progressing in a manner to help him, it alleged.
52-year-old Sunanda was found dead in a star hotel in Delhi on January 17, a day after her twitter spat with Pakistani journalist Mehr Tarar over an alleged affair with Mr Tharoor.
BJP's Kerala unit has last week demanded resignation of Shashi Tharoor from the Union Ministry "owning moral responsibility" for the death of his wife.