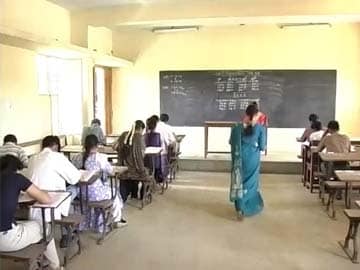 Bangalore:
The 'seat blocking scam' in Karnataka could well be worth over Rs 700 crore, involving some top engineering and medical colleges across the state. 16 agents have been arrested along with 35 students who are believed to have faked their identity to appear for the competitive exam ComedK (Consortium of Medical, Engineering, Dental Colleges of Karnataka).
A commission has been formed by the Karnataka government to monitor investigations.
Higher Education Minister of the state RV Deshpande said, "I agree with you that some top politicians are having a say in running these colleges for engineering and medical, dental studies. If their involvement in the scam is proven then they won't be treated as politicians but law of the land will take its own course."
The scam has been going on for three years now. Last year nearly 300 students surrendered their seats to colleges. More than 200 students could be involved in the scam and search is on for 75 students who made bookings in bulk to take the exam through a courier company in Rajasthan. The person behind the scandal is yet to be caught.
The scam was unearthed after the CISF arrested a few people at the Bangalore airport.

Modus Operandi
Agents first identify potential targets. Most of these students manage to crack the exam and appear repeatedly by faking documents. They often cannot afford to pay fees in a private college and earn around Rs 1-5 lakh. Just before the admissions close, they surrender the seats. The college then converts it into management quota and demand a huge sum ranging from Rs five lakh to one crore for a seat.
"We got several tip-offs from the arrested students following which we raided the ComedK office in Malleshwaram in Bangalore. We seized several important documents and applications which we are scanning to understand how deep this scandal runs." Abhishek Goyal, DCP Crime, Bangalore, told NDTV.
More than 1,20,000 students appeared for the exam in May this year.