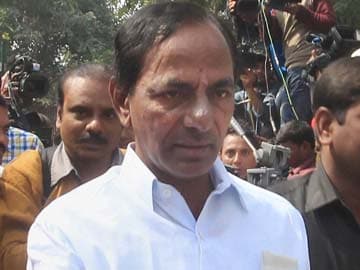 Hyderabad:
Telangana Chief Minister K Chandrasekhar Rao wrote to Prime Minister Narendra Modi today to implement 33 per cent reservation for women in Parliament as well as state legislatures.
In a letter written to the Prime Minister, Chief Minister Rao also sought 33 per cent reservation for Other Backward Classes (OBC) both in parliament and state legislative assemblies of all states "to improve political participation of OBCs in the decision making process in the Indian democratic set up," a release issued by the Telangana Chief Minister's office said.
He urged the Centre to create an independent ministry for the welfare and development of OBCs at the national level as soon as possible, the release said.
"The Chief Minister mentioned in his letter that the State of Telangana came into existence on June 2, 2014 and the newly created Telangana State legislative assembly and legislative council passed three resolutions with reference to the three recommendations mentioned above.
"He said all three resolutions were unanimously passed in the Telangana legislative assembly and legislative council," the released said.