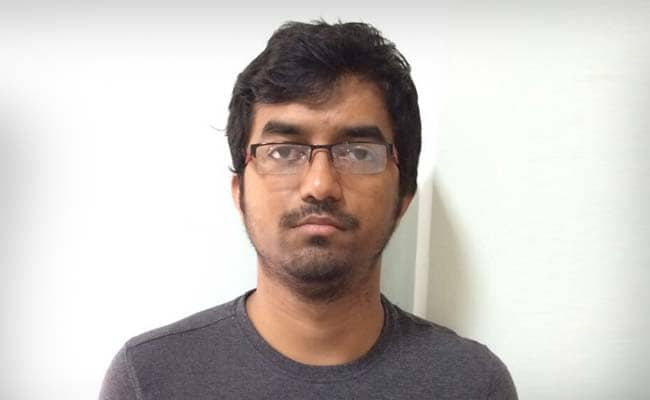 Bengaluru:
Mehdi Masroor Biswas, the man allegedly behind the pro-Islamic State Twitter handle @shamiwitness, was in touch with a combatant of the terror group in Iraq, according to the police.
Mehdi, who is allegedly behind the most-read Twitter handle of the Islamic State, was arrested in Bengaluru last month.
"We know he was in touch with one combatant in Iraq and was of some help to him - informing him about the movement of forces, availability of passage," Bengaluru Police Commissioner M N Reddi told media personnel today. (
This Man Ran @shamiwitness, Islamic State's Top Twitter Account, Say Police
)
Mehdi was arrested under Indian Penal Code Section 125 (waging war against the Government of any Asiatic power in alliance with the Government of India) Section 18 and Section 39 of Unlawful Activities (Prevention) Act and Section 66 of the Information Technology Act. He was produced before a city court and sent to judicial custody till January 16. (
It Was a T-Shirt That Led Authorities to Mehdi, Within Just 14 Hours
)
"He is a highly radicalised young man. A lot he learnt was from the Internet. He had a deep knowledge of what he was doing," he added
Mehdi has been in custody for 20 days; during the investigation, police have been looking into vast amounts of data, including nearly 1.25 lakh tweets and details of @shamiwitness's 18,000 followers.
Sufficient evidence has been collected about Mehdi's alleged propaganda for Islamic State, said Mr Reddi. "12,000 direct messages that he sent are being analysed. He has encouraged youth to join the group," he said. (
Bangalore Police Receive Threat Calls, Tweets Demand Revenge For Mehdi's Arrest
)
It would be difficult to establish if the alleged recruitment drive was successful, said Mr Reddi, as it would have happened in a foreign country.