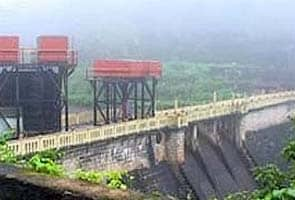 New Delhi:
The Mullaperiyar Dam, nearly 116 years old, is not unsafe, a committee of experts appointed by the Supreme Court has ruled. Located in Kerala on the Periyar river, but contractually bound by an old lease signed before independence to water the fields across the border in Tamil Nadu, the dam looms over the two states as a massive bone of contention.
The committee of five members including experts has inspected the site and submitted its report to the judges on 25 April.
(Read report)
It disagrees with Kerala about the vulnerability of the dam to natural disasters, or about cracks that make it structurally unsafe. The experts have said Kerala should reconsider its inclination and rationale for building a new dam on the same river.
The committee, headed by Chief Justice of India AS Anand, also recommended that the water level at the dam, located in Kerala's Idduki district and maintained by Tamil Nadu Public Works Department, can now be raised to 142 feet from the existing 136 feet. In the report, the committee, which made numerous visits to the site and conducted a slew of tests and surveys, has concluded that the structure is safe on each of the "hydrologic, structural and seismic considerations".
The Supreme Court has been hearing the claim staked by both states since 2006. Tamil Nadu says it should be allowed to raise the amount of water stored in the dam. Kerala has said the dam will not be able to withstand the additional pressure. It has offered to pay for the construction of a new dam that would be located further downstream. Tamil Nadu worries that if this new dam is built, Kerala will reduce its share of water.
The differences of opinion over the dam extend to the expert committee as well.
Retd Supreme Court judge Justice KT Thomas, who represented Kerala on the panel, has given a dissent note, formally objecting to the clearance to allow more water to be stored in the dam. Similarly, Justice AR Lakshmanan, who represented Tamil Nadu, says Kerala should not be allowed to build a new dam, whether or not it is willing to foot the bill. He says it's simply not needed.
The Supreme Court will examine the report in detail on July 23.