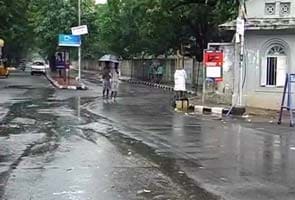 Chennai:
The Chennai Collector has declared a holiday for schools and colleges in the city following heavy rain since midnight.
The Meenambakkam area of the city received a heavy rain of 6.53 cm and the Nungambakkam area a moderate rainfall of 5.18 cm.
The MET office says the rain is due to a low pressure formed over the southern Bay of Bengal. It has forecast continuous rain across Tamil Nadu and Puducherry over the next twenty four hours.
The North East Monsoon sets in around the 20th of October and officials in the MET office say an announcement on this is likely today.