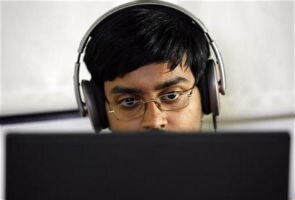 Theni:
Computer literacy among students in Tamil Nadu has gone up from 12.6 per cent to 15.6 per cent after the free laptop distribution scheme for college students was launched, State Finance minister O. Panneeselvam said today.
He was distributing laptops under the scheme to students of Cardamom Planters' Association at Bodi near here.
Chief Minister J Jayalalithaa had allocated Rs 1.5 crore for setting up Language schools for students to improve their skills in various important languages like English, French, Japanese and Chines, he said.
The scheme would help the students get jobs anywhere in the world, he claimed. The language labs were being set up in every University in the state, and special allocation was being made for the universities to improve their infrastructure, the minister added.