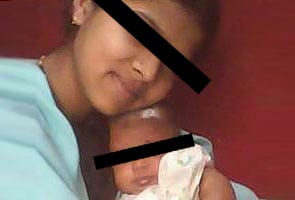 Bangalore:
Even as baby Afreen continues to be on life support in the ICU of a Bangalore hospital, after allegedly being beaten by her own father, the state Child Welfare Committee has issued a notice to the paternal grandmother of baby Afreen. The committee is hoping to question her on why she hadn't reported her son's violent behaviour and also her reasons for not supporting her daughter in law through the abuse.
"Police need to verify a lot more, and we have requested the local activists to find out where the first wife of this man is because he has hurt her also, so we want to know whether we can meet up with her, so that another case of abuse can be added to this one," said Meena Jain, Chairperson state Child Welfare Committee.
Social activists have also been rallying around the baby and say they will support Baby Afreen and her mother till the logical end, even if it means putting both of them in a home for destitute and deserted women.
However for now, all efforts are on to ensure Baby Afreen gets better and gets out of hospital safe and sound.