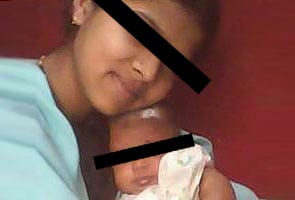 Bangalore:
Baby Afreen's doctors say she will need intensive care for at least six weeks before they can declare her out of danger. She has begun moving her limbs - a small sign of improvement, say her attendants. The baby's story has outraged India. She is in a Bangalore hospital being treated for swelling and bleeding in her brain, along with other injuries caused allegedly by her abusive father. He has been arrested.
Baby Afreen has bite marks all over her body. She was brought to the Vani Vilas Government Hospital on Saturday evening; before that, she was taken to two other hospitals by her mother after the child was beaten up. Afreen's father was allegedly filled with rage against his wife, Reshma Bhanu, and child because he had wanted a son.
Reshma's father Abdul Kareem told NDTV today that when Afreen is released from hospital, his wife and he will ask their daughter and grand-daughter to move in with them. He said that his son-in-law had beaten Reshma a few times before he allegedly assaulted his baby. Mr Kareem says that when he had complained to the police about his daughter being beaten up, he was advised by the cops to give his son-in-law another chance.
Reshma said yesterday that last week, she woke up to find her baby's face covered with a pillow, a cloth stuffed inside her mouth. Her husband had denied trying to smother the child.