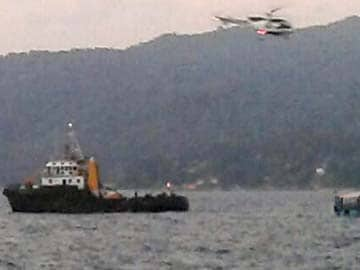 Port Blair:
A boat with 46 passengers on board capsized in the Bay of Bengal near Port Blair on Sunday afternoon, killing at least 21 people. Officials say while 26 passengers along with two crew members have been rescued, one person is still missing.
The boat, 'Aqua Marine', which was reportedly carrying mainly tourists including a large group of around 32 people from Kanchipuram in Tamil Nadu, sank on its way from Ross Island to the North Bay at around 4 pm. Sources have told the Press Trust of India that the boat had the capacity to carry only 25 passengers, and was overcrowded which led to the accident.
Lt Gen (retd) AK Singh, who is the Lt Governor of Andaman and Nicobar Islands, told NDTV that the rescued people have been admitted to the GB Pant Hospital in Port Blair.The Lt Governor has ordered a magisterial probe into the incident and announced Rs 1 lakh compensation to the families of the dead.
He has also spoken to Union Home Minister Sushil kumar Shinde and has briefed him about the rescue operations, according to sources.
Helpline numbers at the district control room: 1070, 03192-240127/230178/238881
Helpline numbers at the GB Pant Hospital: 03192-230629/9933274092
Local helpline number: 102