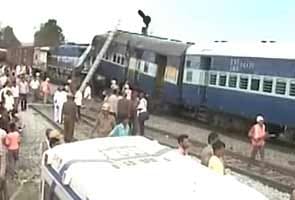 Hyderabad:
The train accident in Andhra Pradesh has caused delays to several Bangalore-bound trains travelling through the state. Trains running on Mumbai-Bangalore, Machilipatnam-Yeshwantpur, and Bhagalpur-Yeshwantpur lines have been delayed by at least 3 hours.
Among the express trains, Secunderabad - Bangalore Express and Delhi to Bangalore Rajdhani Express are reported to be running late.
At least 14 people have died and 25 others were injured after a passenger train collided with a goods train in Andhra Pradesh today. The collision occurred at around 3:15 this morning when the Hampi Express, travelling from Hubli to Bangalore, rammed a stationary goods train near Penukonda station in Anantapur district.