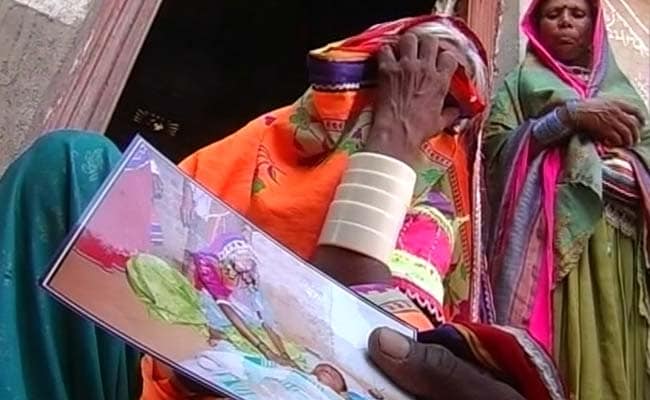 Hyderabad:
New state Telangana has recorded some bleak statistics in its first five months of existence - 348 farmers have committed suicide. While that will be a big issue in the state's first Budget session that began today, legislators are also pushing for a salary hike.
The bigger pay package did not find mention in the budget presented by Finance Minister Etala Rajender today, but legislators from the ruling party Telangana Rashtriya Samiti or TRS say the government plans a Bill in this session to increase the salary of legislators from Rs. 1.2 lakh to Rs. 2 lakh a month.
Such a hike will mean an additional expense of over Rs 38 crore per annum in a state that is reeling under a massive agriculture crisis brought on by an acute water and power shortage. While delayed and deficit rains have played havoc, social activists say no fresh bank loans and poor power supply this season have pushed debt-ridden farmers further into despair.
Uttam Kumar Reddy a Congress legislator said it would be embarrassing to get a hike at a time when the entire state is reeling under drought.
But Jupally Krishna Rao of the TRS said a salary hike for legislators hike was very justified and the Telugu Desam's Revanth Reddy said the increase should be even more. He said spending a little over Rs 3 crore on legislators salary was nothing at all, considering they had so many responsibilities and obligations as elected representatives.
The BJP's Ramachandra Reddy said his party has not demanded the hike so they "are not responsible."
Across parties, legislators however justified the hike in private, saying they need the extra money to function effectively. Chief Minister K Chandrasekhar Rao had also justified his proposal for a hike, saying that when they were presenting a one lakh crore budget, Rs 38 crore was not a big spending on legislators with many duties, responsibilities and obligations.
Within the budget, a hike in Constituency Development Fund has been mentioned, from Rs 1 crore to Rs 1.5 crore that will cost the exchequer Rs 234 crores.