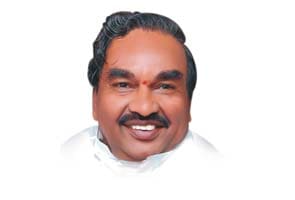 Bangalore:
In a huge embarrassment to the ruling Bharatiya Janata Party (BJP), Lokayukta officials seized Rs 10.9 lakh in cash, 1.9 kg of gold and 37 kg of silver during searches at the residences of Karnataka Deputy Chief Minister K S Eshwarappa and educational and business establishments allegedly belonging to him today.
In all, searches were conducted at eight places, including his Bangalore and Shimoga residence, a cement dealership unit, two educational institutions and the house of his close aide N Somasekhar in Shimoga.
A Shimoga court on December 15 ordered an investigation into a complaint filed by advocate B Vinod, who alleged that Mr Eshwarappa, also state BJP chief who holds the Revenue and Rural Development and Panchayat Raj portfolios in the Jagadish Shettar Government, his son Kanthesh K E and daughter-in-law Shalini had amassed wealth disproportionate to their known sources of income.
Lokayukta police had subsequently registered a case and taken up investigation.
"Searches are continuing", Lokayukta sources said.
In his reaction, Mr Eshwarappa said he is "not scared" by the searches. "Truth will prevail after investigations. It's all political vendetta. I will fight it out in the court".
Meanwhile, JD(S) Shimoga district unit held a protest in the city and demanded action against Mr Eshwarappa. The party urged him to resign forthwith on moral grounds and allow free and fair investigation.
After the case was filed, he had last week dismissed suggestions for his resignation from the Cabinet, noting that the probe was ordered based on a private complaint and it was not fair on the part of opposition parties to demand his scalp.