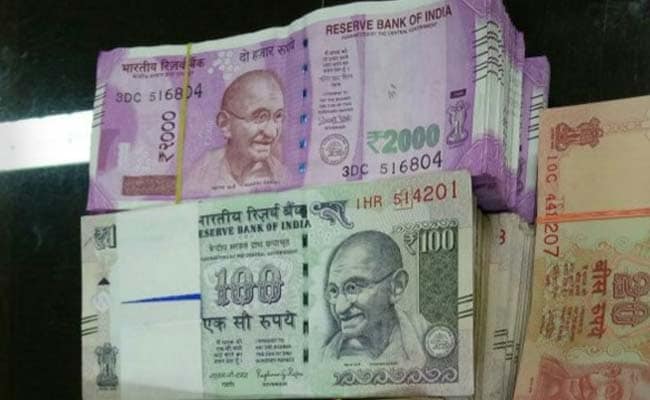 Pune:
Police seized Rs 67 lakh in cash, of which Rs 62 lakh were in Rs 2,000 denomination notes, from five people who were travelling in a car in Wakad locality near Pune in the small hours on Wednesday. A senior cop attached to Wakad police station said 3,110 notes of Rs 2,000 denomination worth Rs 62.2 lakh and 4,800 notes of Rs 100 worth Rs 4.8 lakh were seized. The seizure come as raids across the country have unearthed large sums of money since the government banned 500 and 1000 rupee notes on November 9.
"During patrolling, our police personnel spotted a car in Wakad area in the small hours. As the five occupants of the car were suspicious-looking, the police team searched the vehicle and found the cash inside," the officer said.
When the policemen questioned them, all the five people started giving evasive answers, he said.
"We recovered the cash and the Income Tax department has been alerted," the officer added.
New currency worth Rs 2.25 crore was seized during raids in Bengaluru and over three crores in banned currency were found in a hotel in Delhi on Wednesday morning, packaged to escape detection at airports. Another two crores, mostly in new notes, have been seized in Chandigarh and two-wheelers carrying new notes worth Rs 67 lakh were also caught in Goa.
Nearly three crores in new notes were found in a Bengaluru apartment where tax officials faced an elderly woman and her two dogs. On Tuesday, a senior Reserve Bank of India (RBI) official, a politician who owns casinos and a government engineer's brother were arrested along with seven others for their alleged money laundering. In multiple raids, Rs 5.7 crore and Rs 93 lakh were found in new notes.
(With inputs from PTI)