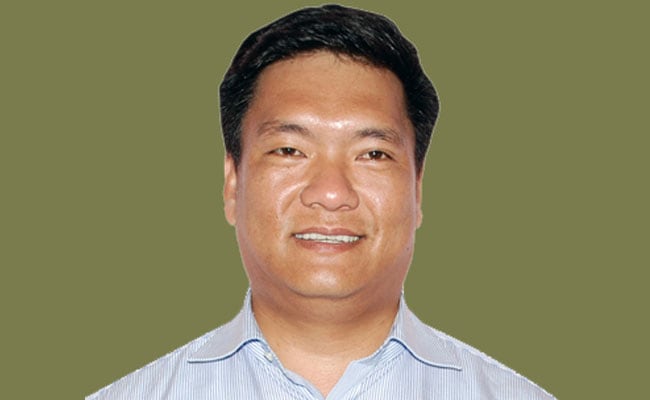 Itanagar:
Pema Khandu emerged as the new star on the northeastern horizon when he was elected leader of the Congress in Arunachal Pradesh in a dramatic turn of events for the beleaguered party fighting to save its government.
Son of late Chief Minister Dorjee Khandu, who died in a chopper crash in 2011, the 37-year-old graduate from Delhi's prestigious Hindu College had an early entry into governance after his father's demise.
And in five years, he has emerged as the chief ministerial prospect after Supreme Court's intervention that changed the course of politics in the state with dissidents returning to Congress.
Mr Khandu was today chosen as the new leader of Congress Legislature Party after 44 party lawmakers unanimously elected him in the place of Chief Minister Nabam Tuki, who was restored to the post only two days ago after the apex court verdict.
Mr Khandu, who hails from Tawang, bordering China, first entered the Arunachal Pradesh assembly in 2011 to fill the vacancy caused by his father's death.
His election as lawmaker from Mukto (ST) constituency was uncontested and he was soon included in the state government as Cabinet Minister for Water Resource Development and Tourism.
He had joined the Congress in early 2000 and became Secretary of Arunachal Pradesh Congress Committee in 2005 and President of Tawang District Congress Committee in 2010.
Mr Khandu was re-elected unopposed from Mukto in the 2014 assembly elections.