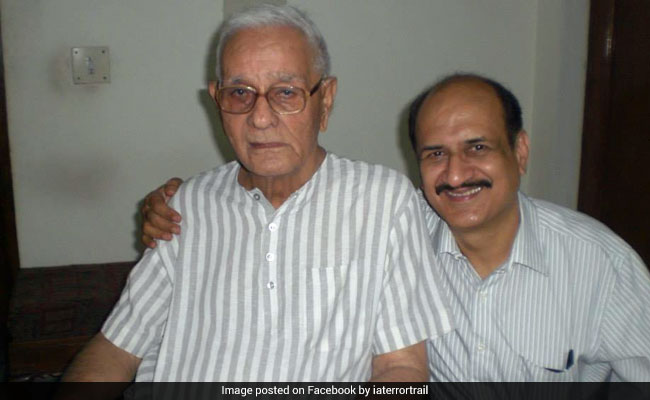 Faridabad:
Captain M K Kachru, the pilot of the Indian Airlines plane hijacked to Pakistan in January 1971, died in Faridabad, near Delhi, today after prolonged illness, his family said.
He was 93, they said.
Captain Kachru was flying an Indian Airlines plane, carrying 26 passengers and a crew of four, from Srinagar to Jammu when two Kashmiri terrorists hijacked it and forced him to fly to Lahore.
Zulfiqar Ali Bhutto, then foreign minister of Pakistan, turned up at the airport and hailed the hijackers, who had demanded the release of a number of prisoners from Indian jails.
The demand was refused by India.
Though the passengers and the crew were transported back to India by land route via Amritsar, the plane was set on fire.
India had hit back by banning overflights of Pakistani aircraft in Indian airspace.