He's never had a place at the top table of British politics - never succeeded in his many attempts to win a seat in the House of Commons - but he has changed the country more than just about any politician of his era.
Without Nigel Farage, there would have been no referendum two weeks ago, and no shock decision to leave the European Union. It was, he proudly declared, Britain's 'Independence Day' and the culmination of his political career. And mission accomplished, he's now announced his resignation as leader of the anti-Europe UK Independence Party (UKIP).
The British often complain that their politicians are dull and colourless. Nobody could say that of Nigel Farage. Unfailingly smartly dressed and smiling, always with something to say, and usually with a brimming pint of beer in his hand, he's the saloon bar sage who led a popular uprising against the EU and unrestricted immigration.
Mr Farage, 52, is the son of a stockbroker, educated at an elite school, with a career as a commodities trader - yet he managed to portray himself as the anti-establishment outsider, telling truth to power. Many were uncomfortable with his illiberalism, but at a time when economic crisis and rapid social change eroded trust in mainstream political parties, there was a ready audience for his uncomplicated, populist message.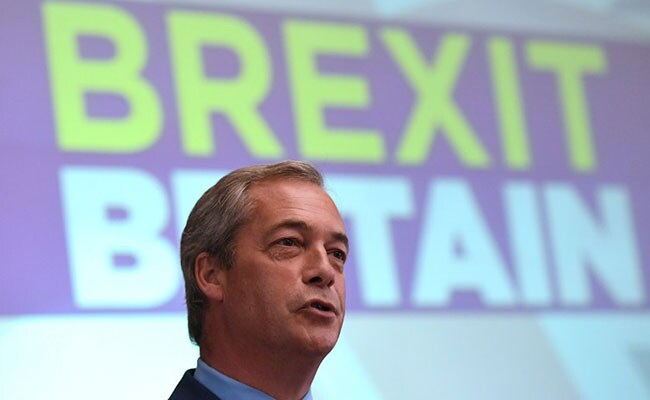 Under his flamboyant leadership, UKIP rose to be a powerful political force. It got more votes than any other party (though on a low turn-out) in Britain's elections to the European Parliament two years ago. Nigel Farage remains a member of that Parliament - one he holds in contempt. "Most of you have never had a proper job in your life", he told fellow MEPs in the aftermath of the 'Leave' referendum victory.
He has never been shy to express his opinions. "You have the charisma of a damp rag, and the appearance of a low grade bank clerk," he once famously told an EU leader. While British diplomats and politicians shuddered with embarrassment, his supporters relished this forthright expression of British (or more accurately, English) nationalism.
When UKIP started winning over Euro-sceptic Conservative MPs, and appeared to be outflanking the Conservative party on the right, the Prime Minister David Cameron responded by pledging an 'in-out' referendum on EU membership. He hoped to finesse the split in his own party over Europe and to marginalise UKIP - but the plan blew up spectacularly in his face on June 23rd when voters ignored the government's advice and decided to leave the EU.
Mr Farage has resigned as UKIP's leader twice before. This time, he insists, there's no coming back. He wasn't easy to work with and plenty in the party are pleased to see him go. UKIP's only MP tweeted his delight at the resignation. Others who have run foul of Mr Farage have been suspended or marginalised. But UKIP has been indelibly linked with its leader - and the party will find it difficult to emerge from his shadow.
The referendum outcome - the biggest shock in British politics for decades - has ended several top flight political careers. Mr Farage, at least, is going of his own volition.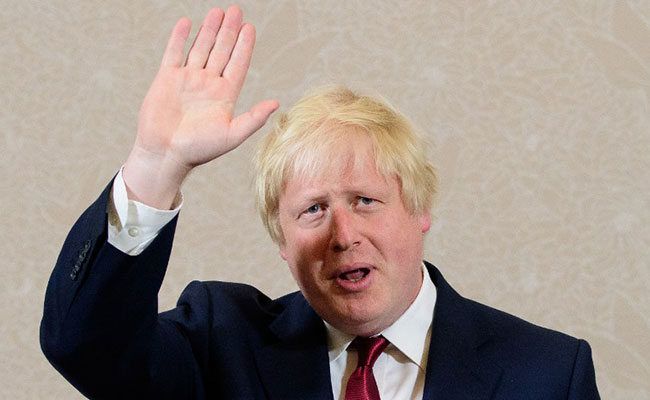 David Cameron announced his resignation as Prime Minister and Conservative party leader just an hour after the referendum result was officially declared. He sees himself as the victim of political treachery - his old friend Boris Johnson, the Conservative former Mayor of London, astonished the political world by supporting, and indeed leading, the 'Leave' campaign. Without Johnson's popular appeal and communication skills, it's very unlikely that the country would have voted as it did.
The story then took on a Shakespearean turn. Boris Johnson has never concealed his ambition to be Prime Minister, but just hours before he was to formally declare his candidacy, this regicide was in his turn stabbed in the back. That political assassin, Michael Gove, another Conservative Brexit campaigner, insisted that Boris Johnson was unfit to lead and announced his own candidacy. And in a further act of vengeance, Mr Gove has been tarnished by suggestions from former friends that he drinks too much and gossips too much to be trusted with the top job.
With the Conservative party in such profound disarray, you might imagine that the opposition Labour party is seizing the political initiative. Wrong! They face a leadership crisis at least as calamitous. More than 170 Labour MPs, that's three-quarters of the parliamentary party, supported a motion of no-confidence in the party leader, left-winger Jeremy Corbyn. Though in truth, Labour MPs never had confidence in Mr Corbyn - who was elected not by them, but directly by the party membership.
Tony Blair, Gordon Brown, Ed Miliband and Neil Kinnock - all former Labour leaders - have publicly pleaded with Mr Corbyn to go in order to save the party from a split. He has, to date, adamantly refused to stand down - and says that if his rivals force a fresh leadership election, he will stand again.
Surveying the body-strewn battlefield of British politics, Nigel Farage may well - as you read this - be propping up a pub bar somewhere, with a glass of best bitter, smiling broadly at his handiwork.
(Andrew Whitehead, a former BBC Delhi correspondent, is an honorary professor at the University of Nottingham and at Queen Mary, University of London.)
Disclaimer: The opinions expressed within this article are the personal opinions of the author. The facts and opinions appearing in the article do not reflect the views of NDTV and NDTV does not assume any responsibility or liability for the same.