The Gujarat elections are around the corner and various stakeholders are campaigning in full flow. It is an election with very high stakes as it is being seen as an acid test for the Prime Minister Narendra Modi in his home state after demonetization and GST.
Gujarat historically has seen a huge influence of the trader community and thus everyone wants to see if the demonetization and GST debacles, which impacted traders directly, will determine electoral results too.
However, the Gujarat election has become much more interesting due to another factor. Ever since Mr Modi moved to Delhi to run the nation, his carefully-crafted image of a developed Gujarat has deteriorated. However, this deterioration is not due to any efforts of the Congress which is now trying to ride the wave in a manner somewhat similar to the way BJP rode the anti-Congress wave across India in 2014 initiated by the 'India Against Corruption' movement.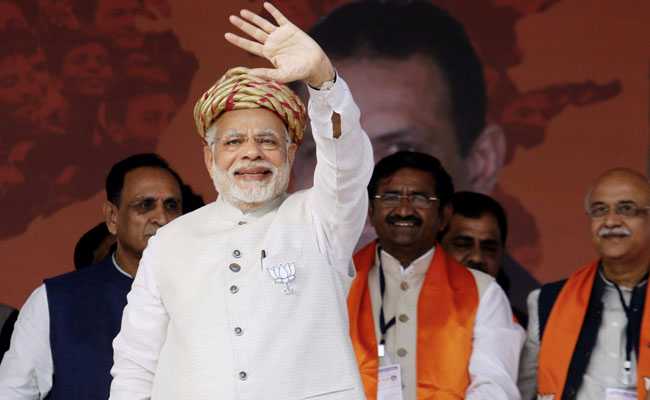 The three people who are the architects of the takedown of the "Gujarat Development Model" are Alpesh Thakor, Jignesh Mevani and Hardik Patel.
Hardik, the most famous of the three, is also the youngest, born in 1993. A fiery orator, Patel formed the Patidar Anamat Andolan Samiti (PAAS) in 2015 with the aim of getting the Patidar community reservation under the OBC quota. He and his team used social media to spread his message and gather supporters. Jignesh, born in 1982, came into the limelight after the attack on Dalit men in Una village in the Saurashtra region by claimed members of a cow protection group. He led the protest march called
"Dalit Asmita Yatra"
from Ahmedabad to Una, which culminated on 15 August 2016 and was attended by some 20,000. Alpesh Thakor, born is 1977, is the least known of the three but one who might make a bigger impact on the results as he founded the Gujarat Kshatriya-Thakor Sena in 2011 which claims to have 700,000 members across Gujarat as of October 2017. Interestingly, he has also founded the OBC, SC, ST Ekta Manch to counter the Patidar reservation agitation by Hardik, claiming that the Patidar agitation was nothing but a game plan to scrap the reservation system.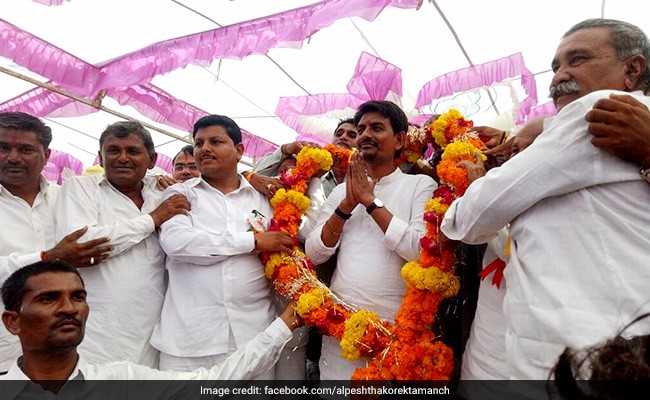 Currently all three are campaigning along with the Congress, saying they have united to "end the BJP's misery" as applicable to the people of Gujarat. However, Alpesh is the only one who has joined the Congress; the others have not joined any political party.
The interesting part of their campaign, however, is not about what they are doing on the ground in Gujarat - there have been many challengers before them and there will be many after them - but how they are challenging the BJP on an unexpected battlefield: Social Media.
The BJP has been largely unchallenged on social media so far. Apart from AAP in Delhi in 2013 and 2015, no other party has been able to match them blow for blow. However, for the first time, the BJP top brass is worried. So much so that party chief Amit Shah had to make an appeal during his interaction at a 'Yuva Townhall' saying, "Don't Fall Prey to Anti-BJP Propaganda on Social Media".
The fact that over one lakh youth sitting in 312 different locations across Gujarat saw the event live, while some of them asked Shah questions through video-conferencing, makes his statement even more noteworthy.
Let's see what are these three doing that has got someone like Shah perturbed. All three a have presence on Facebook and Twitter. While Hardik is the more organized, with both accounts being verified for a start, Jignesh has a verified Twitter account but not on Facebook; and for Alpesh, neither account is verified. Verification does a very simple thing - it tells the world that this account really belongs to the person and is not some fan-run or parody account. Thus, it makes it easier for journalists to pick up news while attributing it to the said account. Because of this very basic reason, the media tends to pick up more news about Hardik, followed by Jignesh and then Alpesh. Their ground presence is also a factor but I won't judge that, sitting 1,000 miles away from Gujarat.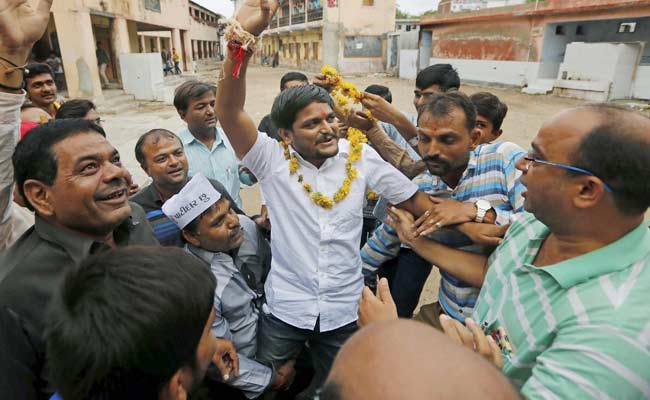 Alpesh's
Facebook page
has 2,86,000 likes which is a decent number and he is getting decent traction. The likes for pictures range from 400-800 with likes for videos and photo albums ranging from 1,000 to 2,500. He is not doing a live telecast of his rallies and speeches but they do get uploaded and get decent views. He has 5,900 followers on
Twitter
and the content is an exact replica of his Facebook page. The one good thing that he's doing is making his itinerary publicly available. I'm sure that would be able to find its way into local WhatsApp groups, getting at least a few more people to his public gatherings. Another is that he's only using Gujarati. That's a smart thing to do if you want to focus on the regional audience.
Next, Jignesh. His
Facebook page
has a bit more than 90,000 likes on which he shares pictures, schedules, news articles and videos. His team also live telecasts his rallies and overall there are 8-12 posts per day which are getting decent traction with 1,000 to 5,000 likes per post and 25,000 to 30,000 views on his live videos. One important difference however is that while most of the content is in Gujarati, the content which might appeal to a large audience, like being attacked 4 times during 24 hours of campaigning, is posted in Hindi. On
Twitter
, he has 25,800 followers and is using the platform in English, Hindi and Gujarati with a combination of images, videos and links, apart from trying to engage with media houses. One major difference is also that he tagged the PM on his complaints about being attacked. It is a smart strategy to take on the tallest leader directly. Twitter is a tried and tested platform for that. However, one major difference is that while Alpesh is fighting on the Congress symbol and is using it at every possible opportunity, Jignesh is fighting as an independent with the symbol of a "sewing machine" which is not being promoted that much on social media. Note that he does promote the symbol heavily in his ground campaign.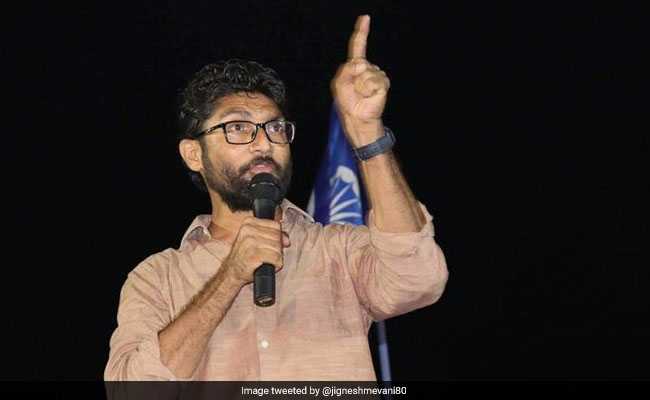 The one with the strongest presence is Hardik Patel. There are almost 8,40,000 likes on his
page
on which his team shares crisp pictures and makes sure that all his rallies are telecast live. His picture posts get 7,000 to 25,000 likes, but it is the live telecast that should get the BJP worried. A recent live telecast of his rally had 90,000 likes for the post along with more than 1 million views of the video. As someone said, mainstream media organizations would kill to have such traction. The videos are also being processed very well with the title text going in the video frame. The entire content on Facebook is in Gujarati however which means that the target is very well catered to. On his
Twitter profile
, Hardik has 1,95,000 followers and the content is in Hindi with loads of pictures dotting the timeline. However, it is not simple Hindi. If you read it closely, you would be able to figure out that the text is Gujarati mixed with Hindi. It's the Hindi that people in Gujarat speak. Though the script is Hindi, the Gujarati crowd will not feel alienated. Hardik's team is ensuring that.
However, I can't finish this without talking about the one thing that has BJP most worried - WhatsApp. Till now it has been the other way round. The BJP's WhatsApp network used to get others worried - there can be a separate debate on whether the network is official or unofficial - but it is beyond doubt that WhatsApp political messages used to be heavily tilted in favour of the BJP. It is no longer the case. Thanks to myth-busting platforms like
Alt News
and
SM Hoax Slayer
now there are ways to check the veracity of a message. That, coupled with the district and constituency-wise intercommunity WhatsApp networks that Hardik and Jignesh have created, have rattled the BJP. The speed at which messages travel in these networks has flummoxed even the BJP. Someone from Gujarat told me, "For every BJP message about
Vikas
in Gujarat, there are 10 messages showing the reality."
Amit Shah is not asking the youth "not to fall prey to anti-BJP propaganda on Social Media" without reason.
(Ankit Lal is social media strategist, Aam Aadmi Party.)
Disclaimer: The opinions expressed within this article are the personal opinions of the author. The facts and opinions appearing in the article do not reflect the views of NDTV and NDTV does not assume any responsibility or liability for the same.