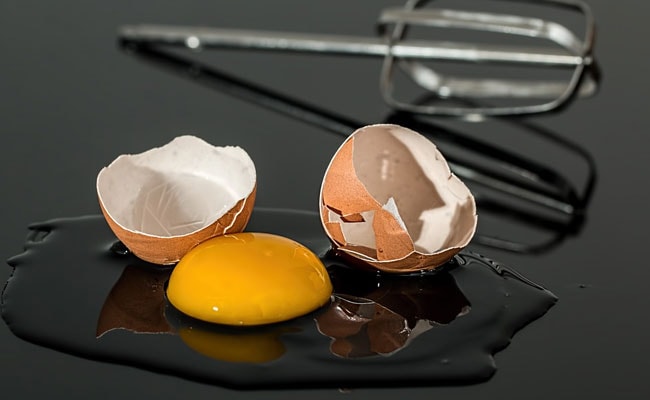 In what reads like fake news but actually happened, a woman recently called an ambulance service for some advice about eggs. The East Midlands Ambulance Service from Nottingham, UK, released a recording of an unnamed woman calling about a cracked egg on January 23.
"I have a box of eggs in the fridge. One of them was cracked so I moved the eggs into the lid of the box. And the box has been open in the fridge overnight," the woman can be heard saying in the recording. "Can you keep a box of eggs open in the fridge?" she asks.
The East Midlands Ambulance Service released the strange recording in an attempt to educate people about the right use of emergency services.
"Recently we received a 999 call about a broken egg in a fridge. This is NOT the right 999 call. The service is here for emergencies only," they write.
You can listen to the recording below:
The recording left many listeners stunned. It has been heard by over 91,000 people and shared over a thousand times on Facebook.
"That sort of stupidity is appalling," writes one person in the comments section. "People like that should be fined every time they call 999 and waste their time!" says another.
The call about the egg also prompted East Midlands Ambulance Service to talk about other
inappropriate calls they have received
. Some of these include a person who wanted someone to make them breakfast and a person pouring milk over their body - as part of an art installation.
Click for more
trending news