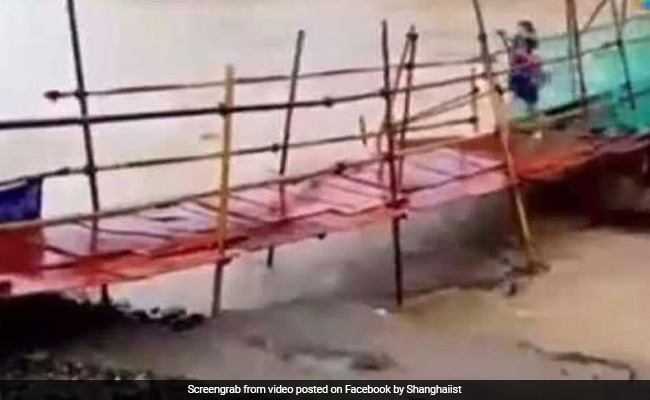 A woman had a narrow escape as she raced against time to get off a bridge which, seconds later, collapsed like dominoes. Footage being shared widely on social media in China captures the woman running across a rickety bridge on a swollen river. As she makes a dash to the river bank, the bridge behind her starts to collapse. She is helped by a group of onlookers who pull her to safety just as she nears the end of the bridge. Moments later, the structure is gone.
The dramatic incident occurred in Wenqiao in southern China, which has been badly affected by floods. The woman was reportedly the last person to cross the bridge as several other villagers were rescued to the other side of the overflowing river, reported the
Daily Mail
.
According to
South China Morning Post
, the bridge was erected as a temporary structure in July after another bridge was ravaged by flood.
Watch the video below:
Click for more
trending news