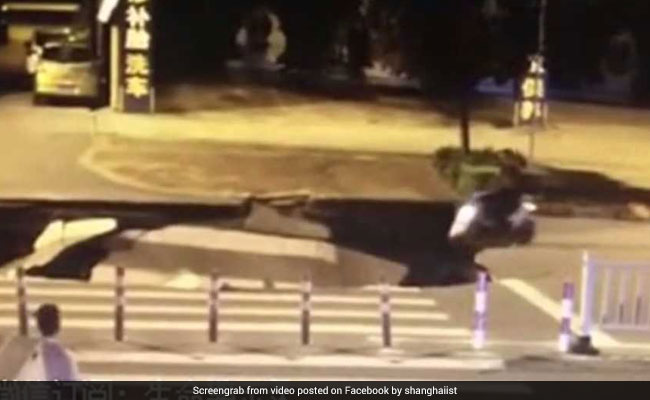 A shocking video from China shows first a massive sinkhole forming suddenly on a road and then an oblivious driver falling straight into it. The incident took place in the Guangxi city of Beihai when a hole, 32 feet wide and 6 feet deep, according to the
Shanghaiist
, suddenly opened up on a road. Footage captured then shows a man, busy on his phone while riding a scooter, driving straight into the huge sinkhole.
The video shows a man, reportedly distracted by his cell phone, driving straight at the sinkhole without slowing down and then falling into it.
Fortunately, according to the
Shanghaiist
, the man was miraculously unhurt and managed to climb out of the hole himself.
Watch the video below:
Since being shared online just one hour ago, the video has been viewed over 14,000 times.
In January this year, a woman fell down an open basement door while she was busy texting while walking.
Click for more
trending news