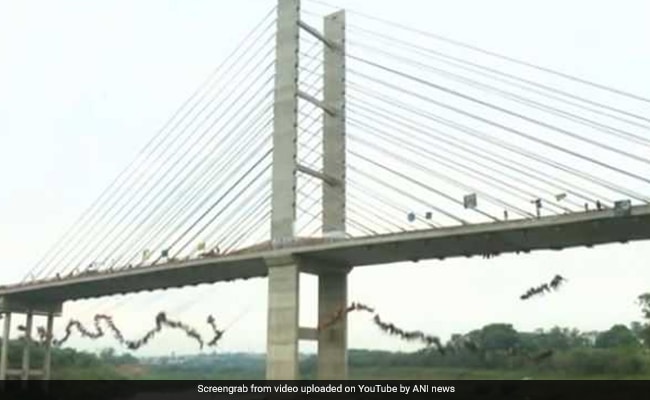 In one adrenaline-loaded stunt, 245 people rope-jumped off a bridge in Brazil.
Attached to their harness, 245 men and women simultaneously leaped off a 30-metre-high bridge and swayed like pendulum in a world record attempt in Hortolandia, an hour from Sao Paulo.
Yet to be recognised by Guinness World Records, the group unofficially broke the
previous record
of a mass jump involving 149 participants, back in April 2016. The previous record was made at the same place.
Rope-jumping is an extreme adventure sport that involves jumping from a height while tied to a nylon rope which, unlike bungee jumping, doesn't bounce back.
Watch the jaw-dropping stunt here:
Click for more
trending news