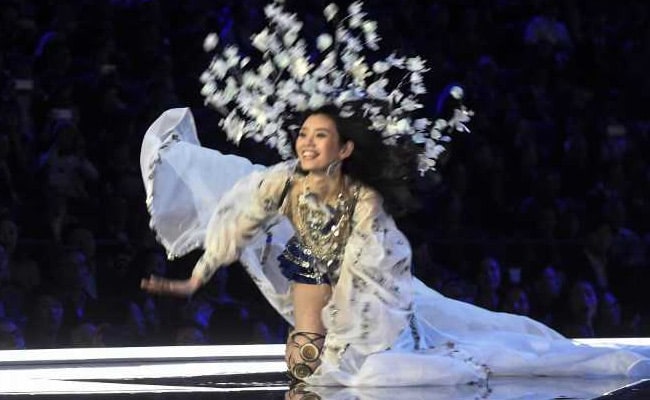 What's one of the worst things that can happen to a model walking in a major fashion show? How about taking a tumble on the runway? That's precisely what happened to Chinese model
Xi Mengyao (Ming Xi)
on Monday at the first-ever Victoria's Secret fashion show held in Shanghai, China. But it's Xi's reaction that impressed the Internet. Xi laughed off her embarrassing spill on the ramp, got right back up on her feet and continued her walk - like a total boss. Xi, who later apologised to the country for tripping on the runway, has been flooded with support on China's Twitter-like Weibo.
A video, posted on Facebook by
Shanghaiist
, shows Xi crumple to the ground after stepping on the train of her flowing costume during the Victoria's Secret fashion show in her hometown Shanghai.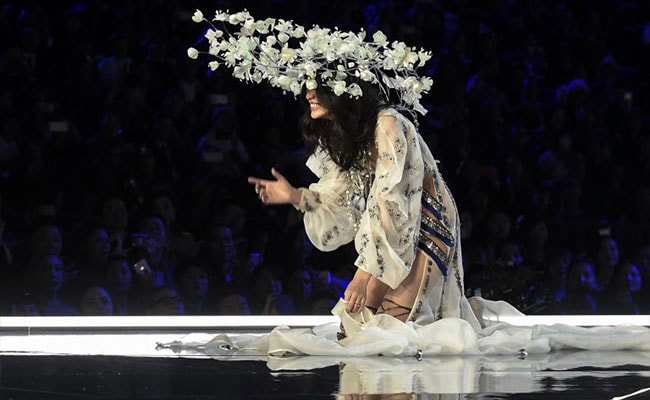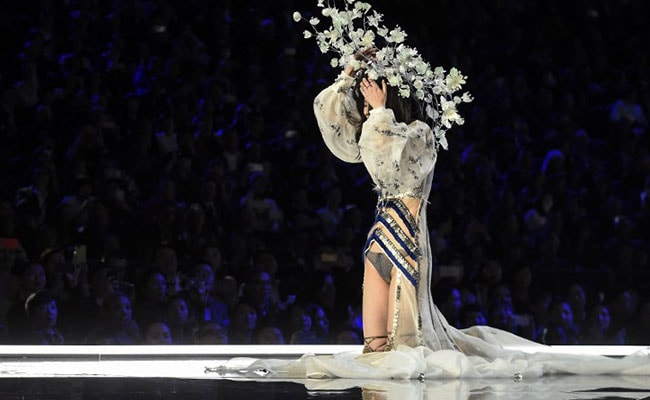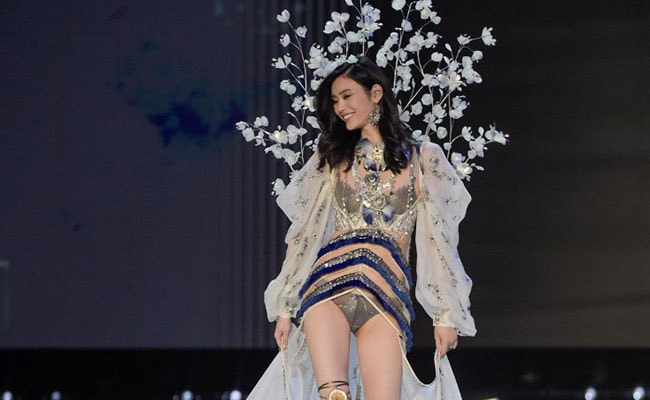 Xi's fall quickly became one of the top-trending topics on Weibo.
"I'm sorry to let everyone down. Thanks for everyone's concern," the 28-year-old model wrote on Weibo. "As a model for seven years, I have fallen on this road many times, but I know no matter how painful it is, I must stand and finish."
She added: "The future road is long. I will always continue walking."
Watch Xi Mengyao (Ming Xi) recover like a boss after taking a tumble on the Victoria's Secret runway:
Netizens praised Xi for getting up, straightening the elaborate floral-themed decorative frame on her back and finishing her walk.
"My heart broke watching that. But Ming is still pretty! Go girl!" said one of thousands of Weibo comments.
American supermodel Karlie Kloss chimed in on Xi's feed.
"You handled that with such grace and elegance. Sometimes you trip and fall but it's how you get back up that matters, and you got up like a champ and owned it. Love you Ming!" Kloss said.
Twitter too was full of praise for Xi's graceful recovery:
I love ming xi she was still smiling mid fall while my ass would've cried right there pic.twitter.com/vdTCRyxDOL

— A (@cantfindaudrey) November 20, 2017
Ming Xi fell & then the whole audience cheered on her for a confident boost. I'd run back inside but she kept that smile throughout her walk.



We love a professional legend. #VSFS2017pic.twitter.com/VQuOQPjPyj— F A I S A L (@nctfaisal) November 20, 2017
Ming Xi handle this like a pro. She is amazing supermodel tho. https://t.co/ndZDSlluwI

— Christina (@kikche) November 20, 2017
Strut away as unbothered as Ming Xi.

— Meg (@MegQuimpo) November 20, 2017
ugh if they cut mingxi out of the show im gonna be so upset there's nothing wrong w the occasional imperfection and it's in her home country

— eve, with jd (@ootdae) November 20, 2017
People were also full of praise for Brazilian model Gizele Oliveira who was next in line in the show and was quick to lend Xi a helping hand. She insisted Xi have her moment in the spotlight as she let the Chinese model finish her walk - rather than stepping over her or walking past her.
Gizele is a true angel by helping Mingxi when she fell pic.twitter.com/yhtqVovzne

— (@artdebeauty) November 20, 2017
gizele helped mingxi up and let her have her moment now this is what I call girls supporting girls https://t.co/QuXRZTT5Mm

— yasmin (@mightywilk) November 20, 2017
The Victoria's Secret fashion show, now in its 23rd year, was recorded on Monday but airs globally on November 28.
(With inputs from AFP)
Click for more
trending news