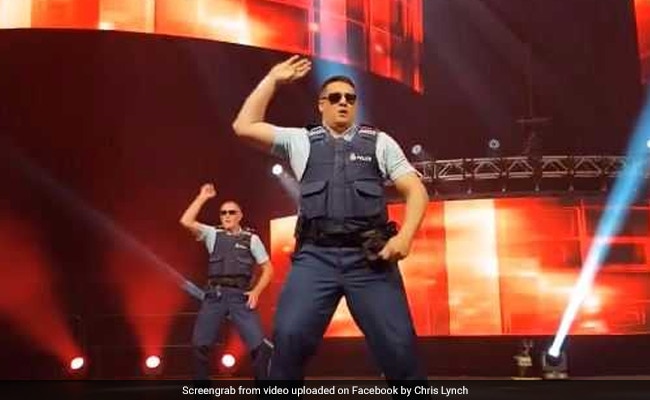 Who can resist the charm of Bollywood songs? Not us. And going by this viral video, neither can the police officers at Canterbury Police Department in New Zealand.
The crime-fighters took some time off to steal the show at Christchurch's annual Diwali event where they faced professionals on stage in an epic Bollywood dance-off. Safe to say, they're guilty of being spectacularly good.
The team of four danced to "
munni badnaam hui
" and the more recent "
tan tana tan
" from Judwaa 2 while oozing tonnes of swag. Also, their
kaala chashmaa jachdaa hai
too much.
The cops were trained by a local Bollywood choreography group who they clearly outshone on the stage. On Facebook, the police department confessed that it was a result of a lot of rehearsals. However, this is not the first time the cops busted the filmy moves on stage. The group pulled off a similar performance at last year's event as well and we hope they keep coming back for more.
The video was shared by Christchurch-based journalist Chris Lynch and has nearly 9 lakh views since posted four days ago.
Watch the video here:
Not just the crowd at the event, New Zealand Police were a blockbuster hit on Facebook too.
"I have only seen this in NZ that the police are building relationships with all communities," said a comment.
Another said, "They have better moves than the Indian film stars and those shades just put the others to shade".
"Well done NZ Police for showing what integrating into NZ's multicultural society means," wrote a third.Click for more
trending news