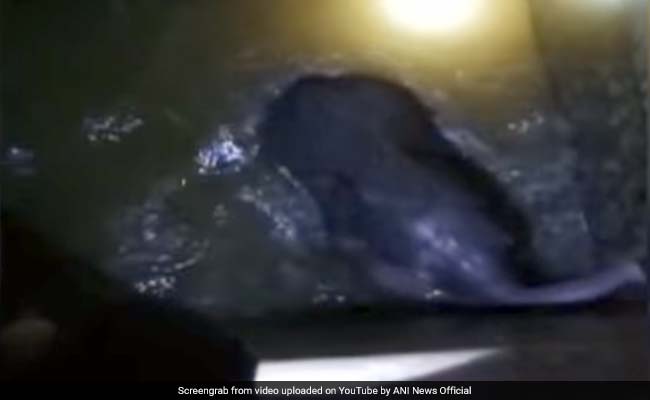 In the early hours of Thursday, officials from the forest department rescued an elephant calf that had fallen into a water tank in Coimbatore. The one-month-old baby elephant fell into the water tank of the Sri Lalithambika temple on outskirts of Coimbatore's Thadagam in
Tamil Nadu
, reports Times of India. The incident took place at around 4.30 am in the morning when the calf tried to drink water from the 10-feet-deep tank.
As the elephant calf was part of a herd, other elephants tried to rescue it. However, when they failed to do so, residents from the locality alerted the forest department.
After this, forest department staff including officials, Anti Poaching Watchers and Rapid Response Team members rushed to the spot, reports
The Hindu
. The mother elephant was chased off a safe distance into the forest by bursting crackers. Then, the rescuers broke the water tank using an earthmover and rescued the baby elephant.
Watch the video below:
It was a happy ending for the baby elephant who was reunited with its herd at around 6 am in the morning.
Click for more
trending news