New Delhi:
The most romantic day of the year,
Valentine's Day
, is almost here and it's all about bouquets of roses, heart-shaped presents and a lot of love in the air. If you're in love, each day is special but for couples around the world, Valentine's Day remains the most cherished and romantic day of the year. Candle-light dinners, taking romantic trips together, pampering each other with gifts, Valentine's Day is that time of the year when couples celebrate their love for one another. But beyond the movies, presents and the lovey-dovey gestures, the day actually has a centuries-old history which dates back to ancient Rome and it's not as romantic as one would think.
Here's the history behind Valentine's Day:
There are several stories about the origin of February 14 being celebrated as Valentine's Day. The romantic holiday, according to
Britannica Encyclopedia
, originated from the Roman festival of Lupercalia where men and women were paired with each other through a lottery draw. The festival also included rites where women were hit by men, allegedly to boost their fertility. Britannica says by the end of the 5th century, Pope Galasius I replaced the festival with Saint Valentine's Day.
Other versions claim the festival of love is named after a martyred saint called Valentine who was killed by King Claudius II Gothicus. As per other accounts, the holiday was named after Saint Valentine who secretly married off couples to spare their husbands from war.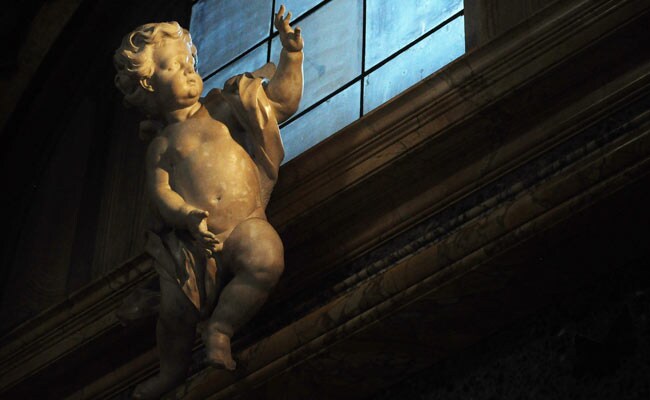 It was only by the 16th century that formal Valentine's Day messages appeared. The first commercial Valentine's Day greeting cards came into being only by 1700s. They reached United States by mid-1800s. While greeting cards now bear all kinds of symbols like teddy bears, chocolates, diamonds, back in the days cards mostly depicted "Cupid" - the Roman god of love. In 1913, Valentine's Day
changed
forever as Hallmark Cards started mass production of Valentine's Day cards in Kansas city, Missouri.
The day, with its origins in Christianity, is now celebrated world over by people of many religions. With romance all around, many couples also propose to each other on Valentine's Day. The week leading up to Valentine's Day is also celebrated by couples -
Rose Day
,
Propose Day
,
Teddy Day
to name a few. Click for more
trending news
Follow NDTV for latest election news and live coverage of assembly elections 2019 in Maharashtra and Haryana.
Subscribe to our YouTube channel, like us on Facebook or follow us on Twitter and Instagram for latest news and live news updates.