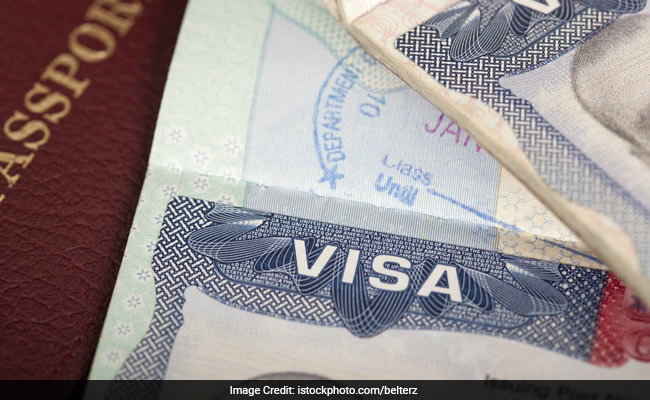 New Delhi:
A 3-month-old was 'questioned' by officials at the American embassy in London after his grandfather accidentally described him as a terrorist in a US visa form. Harvey Kenyon-Cairns was all set to fly to Florida for his first holiday with his family when he was summoned to the United States embassy. According to
The Guardian
, the baby's grandfather, Paul Kenyon, quickly realised he had made a mistake while filling out a visa form on his behalf that led to the bizarre situation.
The Daily Mail
reports that when filling out the Electronic System for Travel Authorisation (ESTA) immigration forms needed to enter the US, Mr Kenyon accidentally ticked 'Yes' instead of 'No' in response to the following question: "Do you seek to engage in or have you ever engaged in terrorist activities, espionage, sabotage, or genocide?"
The family was forced to make a 10-hour round-trip journey from their home in Poynton, Cheshire, to the US embassy in London so officials could interview young Harvey.
"I couldn't believe that they couldn't see it was a genuine mistake and that a three-month-old baby would be no harm to anyone," his grandfather told The Guardian.
"I went down with him and his mum and took him in for the interview, but he can't even speak as he's so young," the Daily Mail quoted Mr Kenyon saying.
"Baby Harvey was good as gold for the interview and never cried once. I thought about taking him along in an orange jumpsuit, but thought better of it," said Mr Kenyon. "They didn't appear to have a sense of humour over it at all and couldn't see the funny side.
"He's obviously never engaged in genocide, or espionage, but he has sabotaged quite a few nappies in his time, though I didn't tell them that at the US embassy."
The mix-up led to baby Harvey, his mother and her partner missing their flights to the US. Mr Kenyon said they paid an additional 3,000 pounds to re-book the airline tickets. The 62-year-old described the incident as a "very expensive mistake."
"If you were a terrorist, I suspect you'd not be ticking yes on the ESTA form anyway," he added.
The US embassy in London is yet to comment on the incident.
Click
here for more trending stories
.