An American man is wanted for arson and vandalism but the real tragedy of his life is that he's guilty of a bad picture - now that's just dreadful, and very cruel of police to be passing it around.
Donald A "Chip" Pugh, a 45-year-old Ohio resident and person of interest to the Lima Police Department, found a mugshot of him that he considered unflattering - bloodshot eyes, forced smile and all - in circulation. So Mr Pugh decided to take matters into his own hands and shared a more presentable picture of himself with the police.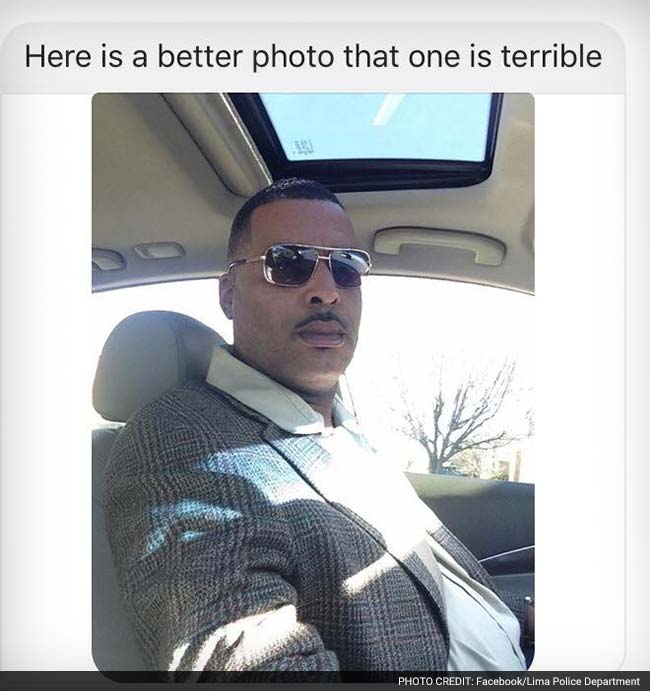 "This photo was sent to us by Mr Pugh himself. We thank him for being helpful, but now we would appreciate it if he would come speak to us at the LPD about his charges," Lima Police Department said on their Facebook page.
Now for some perspective, here are the pictures posted by the department earlier:
It may be difficult to sympathise with Mr Pugh, but it's not hard to understand his unhappiness with the photo, right?
During a radio interview he even explained himself. "Man, they just did me wrong," he said, according to
Limaohio.com
. "They put a picture that made me look like I was a Thundercat or something."
Mr Pugh's efforts to be photo-worthy and Lima Police Department's subsequent post has since gone viral. Because, of course, that's what you want when you're on the run - more attention.
According to
Fox8.com
, police are hoping this attention will result in officers locating and arresting him.